Tens of thousands of visitors attended the third day of Bloom at the Phoenix Park in Dublin, the country's largest gardening food and family event.
About 120 Irish food and drink companies exhibited at the festival, which continues until Monday.
The President, Michael D Higgins has described the event as different to other international shows, with a combination of plants, food, and crafts with an emphasis on ecology.
Speaking on RTÉ's Countrywide programme, President Higgins said Bloom gets better each year, with a diversity of gardens from special to gardens for small spaces to contemporary gardens.
He said: "Irish food in its preparation and presentation has just come on enormously. And then you have the craft council and that's what I think makes Bloom unique.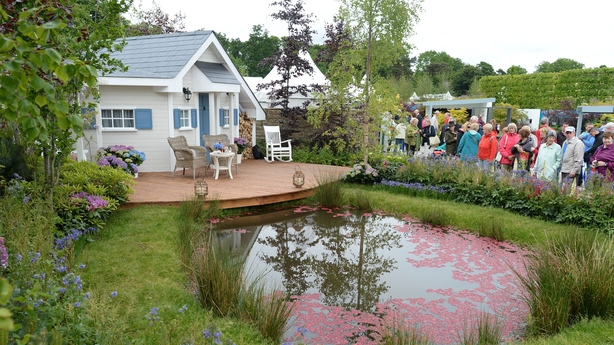 "It's very different to other international shows in so far as you have a combination of what is planted and grown and harvested with what is prepared for food, the emphasis on ecology and then what is made, design, craft in wood, the use of recycled materials and it all happens in Bloom," he said.
The President said he was not surprised that the attendance figures at Bloom have been increasing each year to over 100,000.
He said if the weather was kind, the figure was likely to increase again this year.
President Higgins also said there was a great opportunity to take a holistic approach to plants and there was real creativity to be seen at Bloom.
He said people have resiled to the real economy and Ireland was feeling the benefits of that.