A Limerick couple is celebrating after welcoming quadruplets into the world.
Grace Slattery from Caherconlish gave birth to the babies at the Rotunda Hospital in Dublin on Monday.
The three girls and one boy were conceived naturally and although premature, they are said to be doing well.
Born within one minute apart, at 3.54pm, 3.55pm, 3.56pm and 3.57pm, were Amelia Helen, 4.3lbs, Lucas James, 3.10lbs, Molly Rose, 2.15lbs and Lily Grace May was 3.4lbs.
Ms Slattery, who has been in hospital for the past 11 weeks, had been due to have a caesarean section the following morning, but went into labour naturally giving her family two hours to get to Dublin.
Her husband James made it on time for the birth with help from gardaí who gave him an escort from Limerick to the Rotunda.
He said: "I would have missed the birth if it was not for the fantastic Garda in Henry Street, Limerick and their colleagues throughout the route in Nenagh, Portlaoise and Dublin who escorted us to the Rotunda, I cannot thank them enough for their help".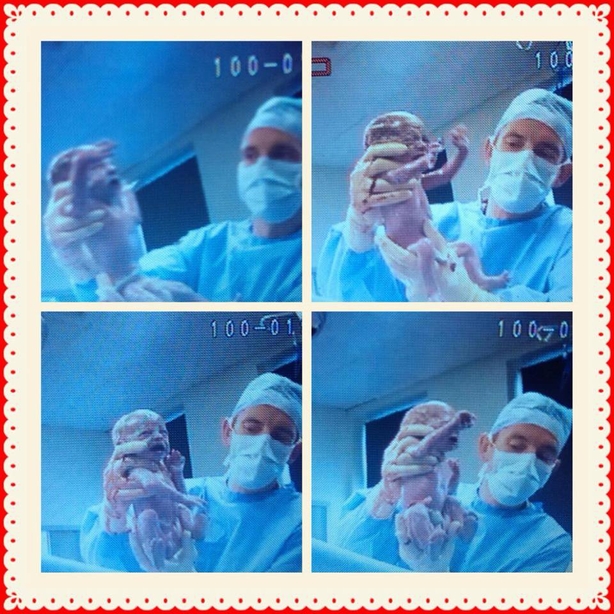 The couple also have a 13-year-old son Josh.
Mr Slattery said it will be quite an adjustment for the family to get organised for the arrival of the babies' home.
"We haven't even found a stroller for four babies as everything is multiplied, we are trying to get as organised as possible as we know we are going to have our hands full".
This is a dream come through for the couple who have been married nearly four years and have had four miscarriages.
Ms Slattery said: "We are so thankful to everyone from family, friends, neighbours, doctors, staff and well-wishers for their support, prayers and hundreds of messages over the past few months, we are truly blessed."