Thailand's army chief has announced that the armed forces are seizing power after months of deadly political turmoil.
Speaking on live television, General Prayuth Chan-ocha said the army's takeover would not affect international relations, but was necessary to restore order and push through reforms.
He made the announcement after he held a meeting with all rival factions aimed at finding a solution to six months of anti-government protests.
"All Thais must remain calm and government officials must work as normal," Gen Prayuth added.
The army later announced that the constitution has been temporarily suspended and ordered members of the now-deposed caretaker government to report to the military by the end of today.
A spokesman also ordered protesters on both sides of the kingdom's political divide to disperse and go home.
"In order to keep peace and order, all protesters from every group must leave for their homes immediately," the spokesman said in a televised address, adding that buses had been arranged to take them away.
The army has banned all political protest gatherings of five people or more.
Gallery: Martial law in Thailand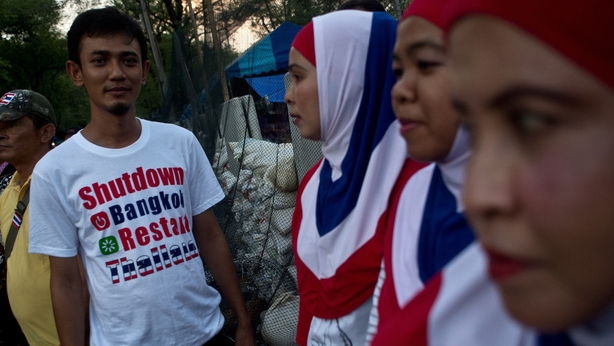 Witnesses earlier reported that rival protest leaders had been taken away from a meeting at the heavily guarded military social club in the capital Bangkok.
The coup follows a surprise move on Tuesday, when Gen Prayut invoked martial law, saying he acted to prevent deadly political tensions spiralling out of control.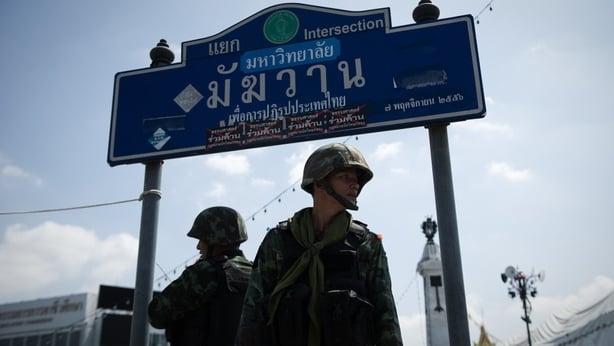 That move was denounced by critics as a slow-motion coup by the army, which has intervened repeatedly in politics over the years.
It assumed wide powers to ban public gatherings, restrict movements, detain people, and has already muzzled the media.
The long-running political crisis broadly pits a Bangkok-based royalist elite and its backers against the billionaire family of former premier Thaksin Shinawatra.
Mr Thaksin, a former tycoon-turned-populist politician, was ousted by the military in a coup in 2006 but still enjoys strong support, particularly in rural northern Thailand.
His sister Yingluck Shinawatra was dismissed as prime minister earlier this month in a controversial court ruling after months of protests seeking her overthrow.
Her supporters have warned of possible civil war if opposition demonstrators achieve their goal of seeing an un-elected interim premier take power to oversee vaguely defined reforms widely seen as a bid to cripple the Thaksin family's political power.