The Giant Panda Protection and Research Center in Sichuan province in China is looking for a panda "nanny".
China's Xinhua News Agency is reporting that the centre is recruiting carers for panda cubs.
It says the centre is offering an annual salary of 200,000 yuan (around €23,000), an SUV for transport for a year, as well as free meals and accommodation.
Xinhua reports officials at the centre say that being a panda carer is not an easy job.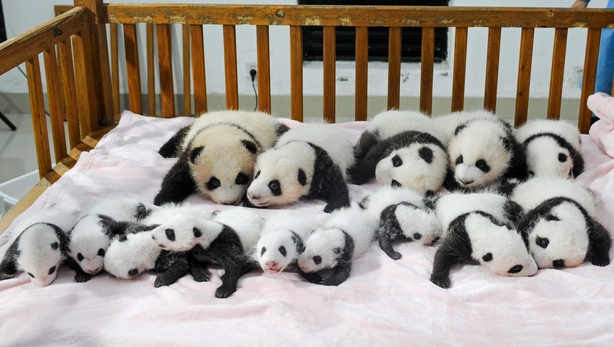 The recruitment is part of raising awareness of panda conservation.
Most volunteers at the centre are from Europe, the United States and Japan.
Recruitment started on 10 May and will continue until mid-July, so far over 100,000 applications have been received.
China Daily USA reports that applicants should be at least 22 years old and have some basic knowledge of pandas.
They should also have good writing skills and the ability to take pictures, according to the recruiters' requirements.
CCTV News reports that all you need to do is log on to the website - http://fun.sohu.com - write a paragraph about yourself, upload a profile picture, and wait for the judges to decide if you are qualified for an interview.
However, interest is so intense that the site seems to have crashed.
The giant panda only inhabits the mountain ranges in Sichuan, Shaanxi and Gansu provinces of China.
There are fewer than 2,000 giant pandas in the world and it is an endangered species.