More than 20,000 homes have been evacuated in and around San Diego as a fast-moving wildfire driven by high winds blackened parts of southern California.
Hundreds of firefighters, assisted by water-dropping aircraft, fought to keep the flames from advancing into San Diego neighbourhoods.
The fire is estimated to be about 400 hectares in size and only 5% contained.
The so-called Bernardo fire comes as California enters its peak fire season in the midst of one of its worst droughts in decades, setting the stage for what state officials worry could be a particularly intense and dangerous year.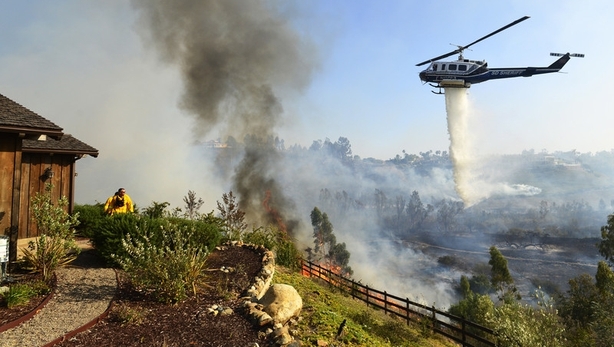 California officials have kept staffing levels for wildland firefighters at elevated levels since last year because of the drought.
No homes had been damaged or destroyed by the fire, which erupted in the morning amid temperatures above 38 Celsius and high winds, and no injuries had been reported.
An evacuation centre was set up for displaced residents at an area high school, and several canyon roads were closed.