An exhibition highlighting the development of the Abbey Theatre over 110 years has opened today.
The display at NUI Galway is part of an ongoing process to digitise the institution's archive of more than one million items in the coming years.
Everything from scripts and prompt notes to set designs and press clippings are being catalogued and made accessible on a new database.
Work on digitising the material began in 2012 and will not be completed until 2016.
The Performing Ireland exhibition at NUI Galway's James Hardiman Library uses the latest technology to give visitors an insight into the way in which the Abbey has evolved since its foundation in 1904.
The process has been made possible in part due to extensive note taking and collecting of material, instigated by Lady Gregory.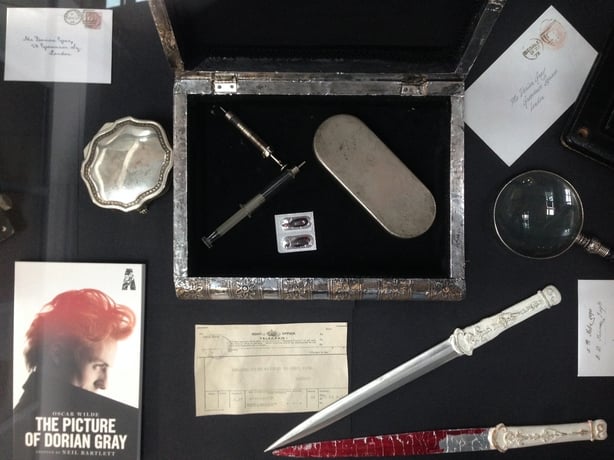 The co-founder of the theatre diligently recorded all aspects of its evolution and the process was maintained in the years that followed.
As a result, archivists have a treasure trove of material to photograph and digitally preserve.
3D representations of the original layout of the theatre have been created and can be viewed alongside a slide show, showing some of the actors who trod the boards at the national theatre over the last century.
Props from a number of Abbey productions, including O'Casey's The Plough and the Stars, Hamlet and Tom Murphy's The House, are being exhibited.
Costumes from the extensive wardrobe are also on display.
The theatre's Artistic Director, Fiach MacConghail, says the digitisation process will give students of drama, as well as playwrights and producers, new understanding of the way works came together.
The project is the biggest of its kind in Europe and has been described as a template on which similar undertakings will be based.
The exhibition will be open until next October.