A magnitude 7.6 earthquake struck nearthe Solomon Islands on Sunday morning, according to the US Geological Survey.
A tsunami warning was issued for the Solomon Islands, Papua New Guinea, New Caledonia and surrounding areas, according to the Pacific Tsunami Warning Center.
A tsunami watch was ineffect for Fiji, Australia, Indonesia, Guam and nearby areas.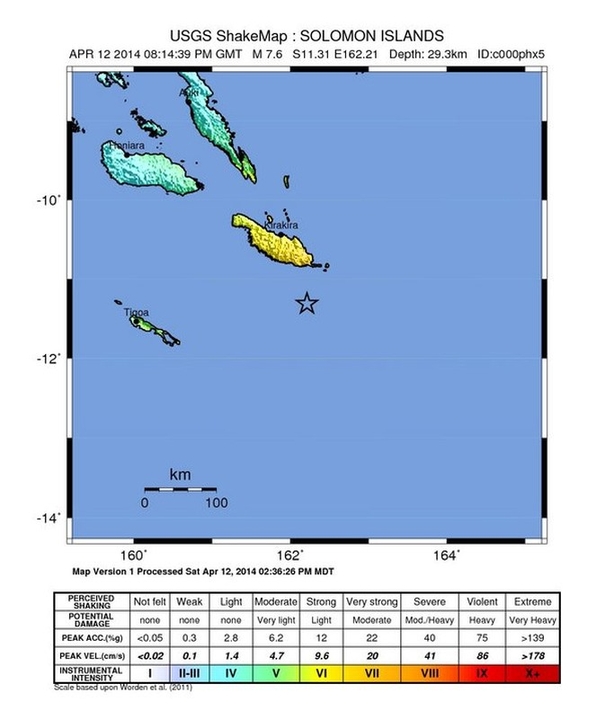 Originally registering as magnitude 8.3, the quake was 100km south of Kira Kira in the Solomon Islands at a depth of 29 km, according to USGS.