Peaches Geldof, the daughter of Bob Geldof and the late Paula Yates, has died at the age of 25.
Police were called to her home in Wrotham, Kent, today where her body was discovered.
Kent Police said: "Police were called at 1.35pm on 7 April 2014 to an address near Wrotham following a report of concern for the welfare of a woman.
"A woman aged 25 was pronounced dead by South East Coast Ambulance Service.
"At this stage, the death is being treated as an unexplained sudden death. Officers are working to establish the circumstances around the death."
Ms Geldof was twice married, and had two young children. Her second husband was musician Tom Cohen.
Mr Cohen this evening said: "My beloved wife Peaches was adored by myself and her two sons Astala and Phaedra and I shall bring them up with their mother in their hearts every day. We shall love her forever."
Bob Geldof said: "Peaches has died. We are beyond pain.
"She was the wildest, funniest, cleverest, wittiest and the most bonkers of all of us.
"Writing 'was' destroys me afresh. What a beautiful child. How is this possible that we will not see her again? How is that bearable?
"We loved her and will cherish her forever. How sad that sentence is.
"Tom and her sons Astala and Phaedra will always belong in our family, fractured so often, but never broken. Bob, Jeanne, Fifi, Pixie and Tiger Geldof."
Me and my mum http://t.co/PNxLDVm887

— Peaches Geldof (@peaches_g) April 6, 2014
Ms Geldof was a young girl when her mother died tragically from an overdose in 2000 after splitting with Bob Geldof and forming a relationship with INXS frontman Michael Hutchence.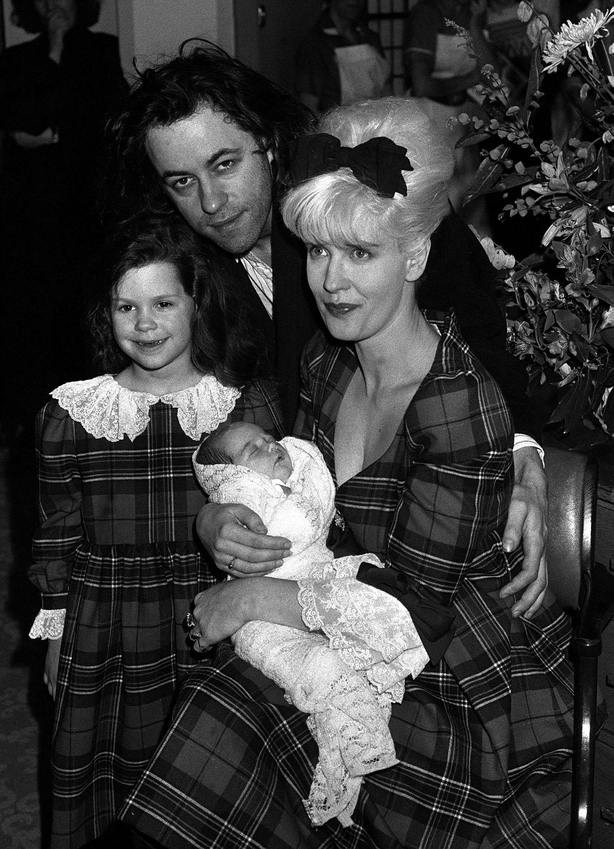 Peaches and her older sister Fifi with their parents in 1989