Hollywood actor Mickey Rooney has died following a long illness. He was 93.
Rooney began his career in show business when he was 15 months old, appearing in his parents' vaudeville act.
He rose to fame in the successful 'Andy Hardy' film series of the late 1930s and early 1940s.
He also had notable turns as Puck in 'A Midsummer Night's Dream' (1935) and in 'National Velvet' (1944), opposite Elizabeth Taylor.
One of his most popular films was 'Boys Town' made in 1938, which also starred Spencer Tracey.
Rooney more recently appeared in the 2006 comedy 'Night at the Museum', and in the 2011 movie 'The Muppets'.
Credited with performances in more than 200 films, Rooney was awarded an honorary Oscar in 1982 for lifetime achievement.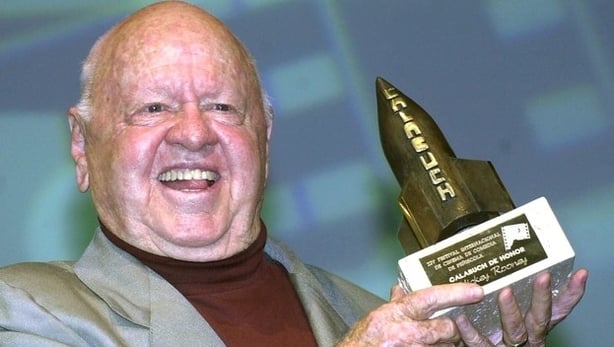 "He was undoubtedly the most talented actor that ever lived, there was nothing he couldn't do," actress Margaret O'Brien said in a statement.
She said she had worked recently with Rooney on a film, 'The Strange Case of Dr Jeckyll and Mr Hyde', and said he "was as great as ever" during the filming.
Actress Rose Marie, a long-time friend, said he was one of the greatest talents show business had ever had.
"I shall miss him and the world shall miss him," she said in a statement.