A Kildare farmer is the proud owner of a rare hybrid between a goat and a sheep.
The half-goat half-sheep, which is known as a 'geep', was born to a ewe on Paddy Murphy's farm two weeks ago today.
Paddy, who also owns Murphy's pub in Ballymore Eustace, said the 'geep' has thrived since birth.
"He's absolutely thriving," Paddy told RTÉ News. "He's running around a lot quicker than the other lambs which were born. He has much longer legs"
"The ewe has taken to him like he's just another lamb. There's no difference in how he's been reared."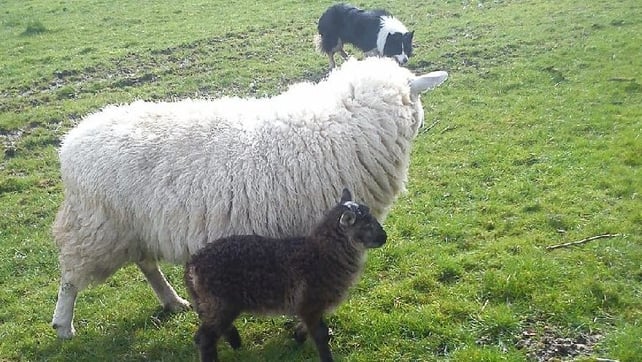 Sheep-goat Hybrids are quite rare because of the genetic distance between the two species.
Mr Murphy said: "There's been a lot of interest down here with the locals."
Mr Murphy told the Farmer's Journal  last week that he was not sure if would be able to keep the 'geep' but would try do so for as long as possible.