Taoiseach Enda Kenny has led tributes to the Ireland Rugby Team on winning the Six Nations Championship.
He extended his congratulations for their "outstanding courage and skill" after they beat France 22-20 in Paris to take the title.
Mr Kenny said: "It was a hard won victory in Paris today and a testament to the team's bravery and resilience."
He paid special tribute to Brian O'Driscoll who donned the green jersey for the last time today.
"Brian has finished his career on his own terms which is appropriate because that is how he played the game.
"He was a warrior and a genius and gave Irish rugby fans great joy through years of commitment and pride in playing for his country", Mr Kenny said.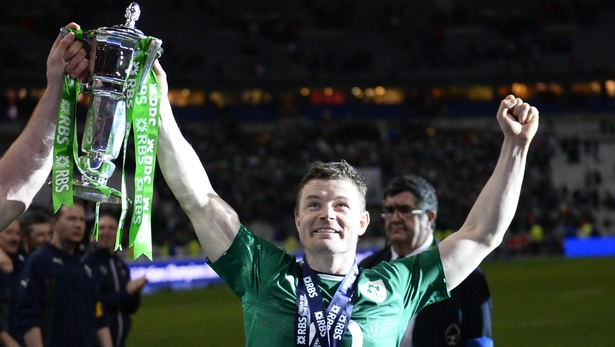 Minister of State for Tourism and Sport Michael Ring also congratulated Ireland on the win.
"To win in Paris and complete a remarkable career for Brian O'Driscoll, probably the greatest Irish player and one of the greatest players ever, is unbelievable and a testament to this team.
"We can all be very proud of Ireland, Joe Schmidt and his backroom team. The confidence and trust they have had in each other throughout the tournament showed through in those final moments to cap off what is an unbelievable win," he said.
Dramatic Victory in Paris seals Six Nations title
As it happened: Six Nations Final