UNICEF has said the number of children affected by Syria's war has doubled in the past year to 5.5 million, many of them trapped in besieged areas and beyond reach.
In a report on the crisis, the children's agency warned that the situation was likely to get worse.
The report says one million children are trapped in areas of Syria that are under siege or that are hard to reach with humanitarian assistance.
Two million children are in need of psychological support or treatment.
"For Syria's children, the past three years have been the longest of their lives. Must they endure another year of suffering?" UNICEF Executive Director Anthony Lake said.
The report focuses on the immense damage caused to children affected by the conflict, including "the accounts of children whose lives have been devastated by the three-year-old war, and highlights the profound traumas many have experienced".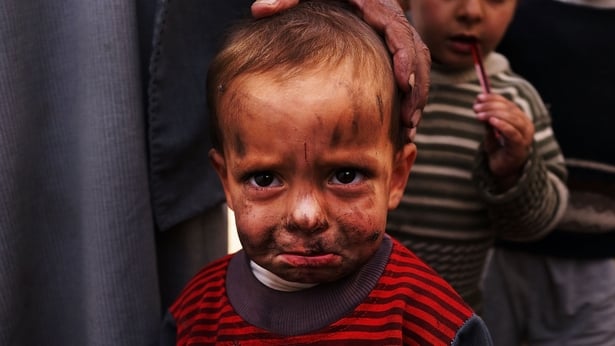 "Cut off from aid, living in rubble and struggling to find food, many Syrian children have been left without protection, medical care or psychological support, and have little or no access to education. In the very worst cases children and pregnant women have been deliberately wounded or killed by snipers," UNICEF said.
"The future of 5.5 million children inside Syria and living as refugees in neighbouring countries hangs in the balance as violence, the collapse of health and education services, severe psychological distress and the worsening economic impact on families combine to devastate a generation."
In host countries, 1.2 million Syrian children are now refugees living in camps and overwhelmed host communities. They have limited access to clean water, nutritious food or learning opportunities.
UNICEF estimates that one in ten refugee children is now working and one in every five registered marriages of Syrian females in Jordan is a child under the age 18.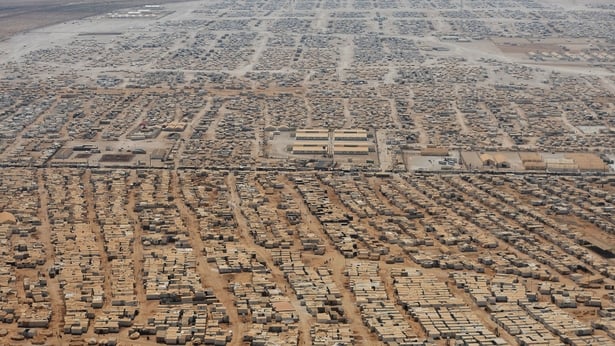 Jordan is home to more than 500,000 Syrian refugees.
"This war has to end so that children can return to their homes to rebuild their lives in safety with their family and friends. This third devastating year for Syrian children must be the last," Mr Lake said.
UNICEF Ireland Executive Director Peter Power said: "Children in Syria have had their lives torn apart by violence. This must end now.
"UNICEF has a comprehensive plan in place to prevent the destruction of an entire generation of children who, without our help, will grow up angry and illiterate.
"We urgently require funding to complete this work in 2014."