One of the first two white-tailed eagles to fledge successfully from a nest in Ireland has been found dead in Co Tipperary.
Post-mortem examination results showed it was shot and there were between 45 and 50 pellets in its body.
The young male eagle was reared by a pair of white-tailed eagles at a nest on Lough Derg, near Mountshannon, Co Clare and successfully flew from the nest in July 2013.
The impact of the shooting broke one of its legs and wings, but the bird survived some weeks after the shooting before dying.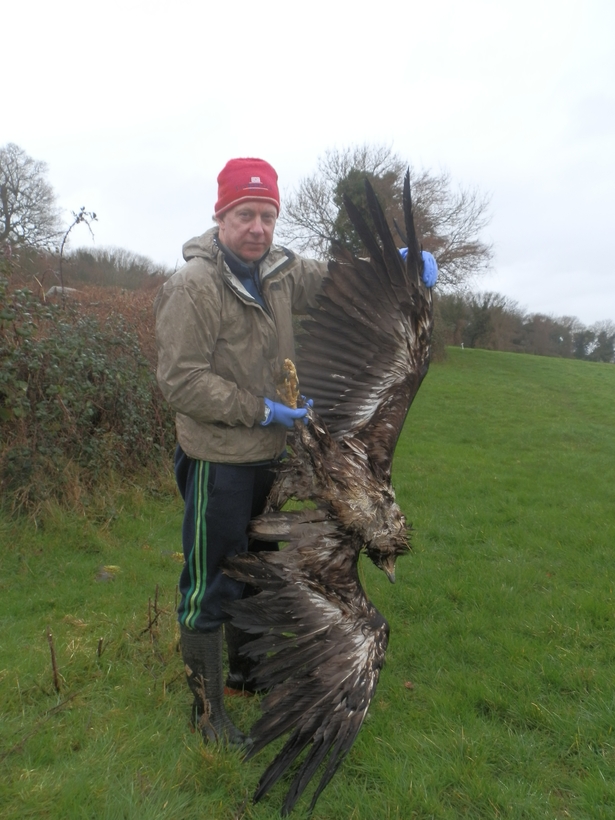 Minister for Arts, Heritage and the Gaeltacht Jimmy Deenihan said the birth of this bird was a special day for nature conservation in Ireland.
He said he was shocked and said that eagles are protected by law.
The minister urged anyone with information to contact gardaí.
Gardai are investigating the death of the white-tailed eagle and anyone with information should contact Nenagh Garda Station on 067-50450.