Minister for the Environment, Community and Local Government Phil Hogan has confirmed that the local and European elections will be held in May.
Speaking in the Dáil, he said: "I am glad to confirm to the House that the Government agreed yesterday at Cabinet that 23 May will be the date for the local and European elections."
Voting will take place between 7am and 10pm.
The number of Irish MEPs will be reduced from 12 to 11 following changes to constituencies.
The North-West and East constituencies are to be abolished, while a new four-seat constituency called Midlands-North-West will be created.
It will comprise all the area of the current North-West constituency, with the exception of Co Clare which is being moved to the South constituency, as well as the north Leinster part of the East constituency.
The South constituency will be increased in size by the addition of counties Carlow, Clare, Kilkenny, Wexford and Wicklow and the number of seats will be increased from three for four.
There are no changes to the Dublin constituency.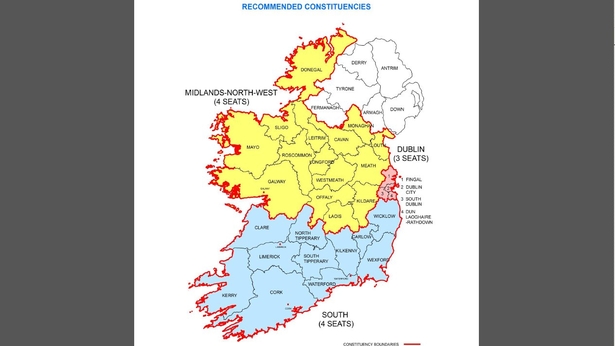 The Local Government Bill is expected to come into effect prior to the election date.
Under the bill, the number of councillors is to be reduced by more than 40%, resulting in 80 town councils being scrapped, with the number of councillors being reduced from 1,627 to 949.
Every person aged 18 years or over is entitled to vote in the local elections however, only Irish and European citizens may vote in European elections.
There are 3.25 million Local Government and European electors on the current register. 
A new register of electors will come into force on 15 February.
Minister Hogan encouraged people who missed inclusion on this register to apply for the supplementary register of electors at the earliest opportunity.
Application forms will need to be received by the registration authority not later than 26 April 2014.