Inspectors from the Health and Safety Authority have spent the day conducting an examination at a building in Galway, where a 3-year-old died yesterday.
It is now expected that the HSA investigation at the Hynes Building on St Augustine Street will take a number of days to complete.
As a result the building may not reopen to the public until Thursday.
HSA inspectors have conducted a detailed examination of the lift area as they try to determine the circumstances that led to the death of Solomon Soremekun.
They are trying to ascertain how the child entered the lift shaft on the three storey building, shortly after 3.15pm. He sustained serious injuries and was pronounced dead at the scene.
Work on sealing lift entrances in the building is continuing. Timber panels are being fitted with hinges and hung over the entry points, before being bolted shut.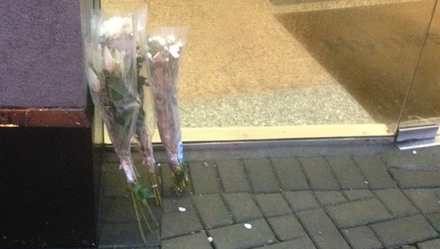 A number of floral tributes were placed at the main entrance during the day.
Mayor of Galway, Padraig Conneely met with the boy's mother, Omolara Akinyede and expressed his sympathies and those of the people of Galway on the death of her son.
A post-mortem examination was conducted at Galway University Hospital this afternoon.
Solomon Suremekun had three sisters, ranging in age from 4 months to 7 years. The family moved to Galway from Dublin in recent weeks and called to the Department of Social Protection offices to finalise paperwork connected to their move.
The office on the first floor and another adjacent to the Hynes Building were closed all day.
The Department said those with appointments will be rescheduled, while people who were due to sign on the live register were excused.