Commemorative services were held throughout Haiti's capital of Port-au-Prince today to remember the victims of the 7.0 earthquake that shook the country to its core in 2010.
Four years on and a lot of work remains to be done.
Residents try to pick up the pieces while the government and international community continue to struggle to answer pressing housing, health and food needs in the impoverished country.
Hundreds of thousands of people remain in precarious tent cities.
A staggering figure but a far cry from the 1.5 million left homeless immediately following the 12 January 2010 earthquake that killed about 300,000 people.
Despite billions of dollars pledged by donors to help Haiti rebuild, reconstruction efforts remain painstakingly slow, with only early signs of progress. 
The recovery effort is one of the world's biggest humanitarian and reconstruction operations involving more than 12,000 aid groups.
But it has faced intense criticism that the international aid community has been too slow to shift gears from emergency aid to helping develop one of the world's poorest countries.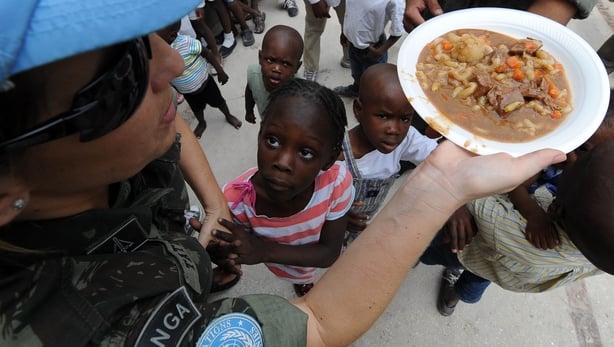 More than a half a million people still live in a critical situation in crowded tent camps, many without running water or electricity, 70% of the population is either unemployed or underemployed.