The population of the Greater Dublin Area could increase by over 400,000 within the next 20 years, according to projections from the Central Statistics Office.
The CSO's 2016-2031 Regional Population Projections counts Dublin and the Mid-East as part of the Greater Dublin Area.
It is based on two separate migration patterns, one from the mid-1990s and a modified 2011 pattern.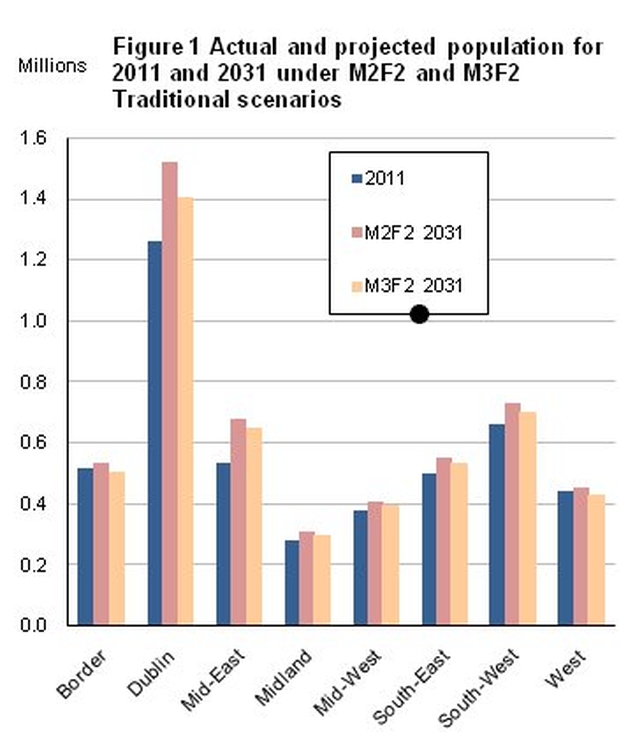 The 2011 pattern would see a more focused share of growth in Dublin, compared with the Mid-East.
It says that all other regions apart from the Greater Dublin Area will lose population to internal migration over that period.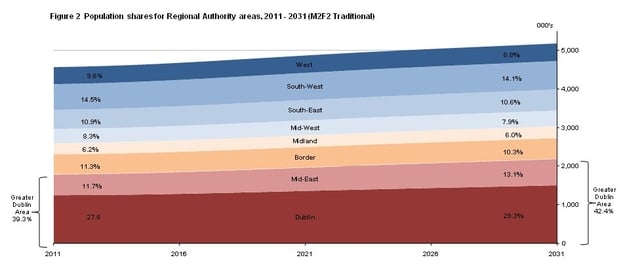 The Greater Dublin Area accounted for 39.3% of the population in 2011, and this will rise to 42.4% in 2031 under the CSO's projections using the traditional migration patterns.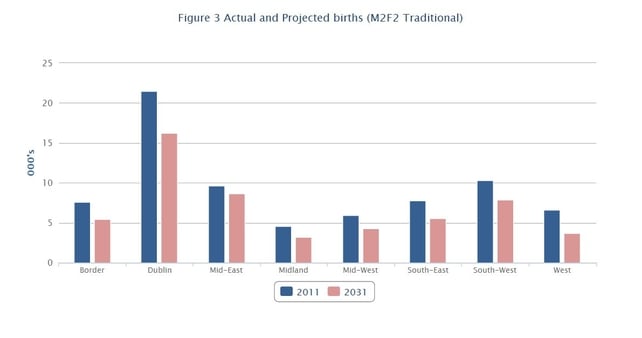 In the CSO's projections, births will fall across all regions, but the West (-44.4%) and the Midlands (-30.7%) will see the greatest drops. The Mid-East will see the smallest fall of around 10%.
Alternatively, the Mid-East and South East will see the largest percentage increases in terms of deaths, with 59% and 29% respectively.
As projections about deaths are linked to migrations of population, the Mid-West and the Border regions will see the lowest falls.