The head of the Free Syrian Army has said that rebel forces loyal to him will not join a planned peace conference in Switzerland in January.
General Salim Idriss's rejection highlights how challenging it will be for international mediators to get Syria's warring and divided parties to the negotiating table.
The United Nations announced yesterday that the "Geneva 2" conference is due to begin on 22 January.
The peace talks have the stated goal of agreeing on a mutually acceptable transitional government to bring Syria out of its two-and-half-year conflict.
"Conditions are not suitable for running the Geneva 2 talks at the given date and we, as a military and revolutionary force, will not participate in the conference," Gen Idriss told al-Jazeera.
"We will not stop combat at all during the Geneva conference or after it, and what concerns us is getting needed weapons for our fighters."
The Western-backed FSA is an umbrella group encompassing many rebel units, but opposition sources and analysts say its influence has already been reduced by influential Islamist groups who are making their own alliances that draw in the most powerful rebel forces on the ground.
The opposition has been badly divided over Geneva 2, with the Syrian National Coalition, the opposition's umbrella political leadership which is also supported by the West, agreeing to talks despite strong resistance by fighters and activists on the ground.
Rebels are wary of the talks they feel do not represent them and which they fear will not ensure the removal of President Bashar al-Assad.
Meanwhile, Iranian foreign minister Mohammad Javad Zarif said Iran was prepared to take part in peace talks, if invited.
"Participation of Iran in Geneva 2 is in our view an important contribution to the resolution of the problem. We have said all along that if Iran is invited, we will participate without any preconditions," Mr Zarif said on Press TV.
Additional polio cases confirmed in Syria
Separately, the World Health Organisation has said that additional polio cases had been confirmed in two new areas of Syria, including near Damascus and in the northern city of Aleppo.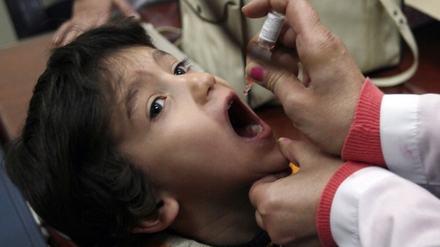 WHO said on its twitter feed that the two new cases were in addition to 15 polio cases confirmed in Deir al-Zor province.
The WHO says polio is expected to spread after a drop in vaccination rates due to the war.
This is Syria's first polio outbreak since 1999.
United Nations agencies have said over 20 million children are to be vaccinated in Syria and neighbouring countries over the next six months.
Syria's immunisation rates have plummeted from more than 90% before the conflict to around 68%.