Polling stations in the referendums on whether to abolish the Seanad and whether to set up a Court of Appeal have closed.
Turnout earlier today was reported as being low in many areas but picked up in the evening to reach 40% in some areas.
In many constituencies there were reports of confusion among voters about ballot papers and some voters did not mark the Court of Appeal referendum paper.
More than 3m people were eligible to vote on whether or not to abolish the Seanad and whether or not to establish a Court of Appeal and make other changes to the courts system.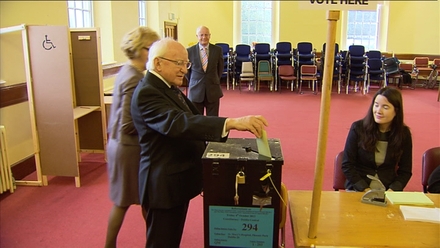 President Michael D Higgins and senior politicians cast their ballots this morning.
Some commentators had advocated urging reform rather than abolition when casting votes.
However, a spokesman for the Department of the Environment warned last night that writing on ballot papers could jeopardise votes as returning officers could deem them spoiled.
Information on both referendums is available on the Referendum Commission website.
Results are expected to be announced by mid to late afternoon tomorrow.