Former Fine Gael minister of state Lucinda Creighton has said she is supporting the retention of the Seanad with a view to reform of the upper house.
Speaking on RTÉ's Today With Sean O'Rourke, Ms Creighton said she and other members of the Reform Alliance outside the Fine Gael parliamentary party were passionate about political reform.
However, she said she could not support the abolition of what she described as one half of the parliament.
She said the members of the Reform Alliance had "pretty much" all come to the same view having discussed the matter at length over the past few days.
Meanwhile, Minister for Social Protection Joan Burton has said she is prepared to debate the issue at any live forum.
She said she would consider a request to take part in a live television debate if it was put to her.
Speaking at the National Ploughing Championships, Ms Burton said Taoiseach Enda Kenny was not afraid of debating with anybody, but the referendum was a matter for the people of the country to learn more about and discuss.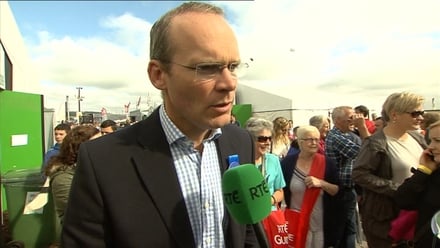 Also at the Ploughing Championships, Minister for Agriculture Simon Coveney said Ms Creighton was wrong to campaign for a No vote in the referendum.
He said the measure was part of the Programme for Government, which the former minister had signed up to.
Elsewhere, three Independent TDs have called for a Yes vote in the referendum on 4 October.
Catherine Murphy, Thomas Pringle and John Halligan said they are in favour of getting rid of the Seanad and of real reform of the political system.
Mr Pringle said he had reluctantly decided that people should vote in favour of the referendum to ensure that the Seanad is ended after the next general election.
Mr Halligan described the Seanad as undemocratic and not fit for purpose, while Ms Murphy called for additional reform of local government.