Bans widen over New Zealand dairy product contamination alert
Sunday 04 August 2013 22.40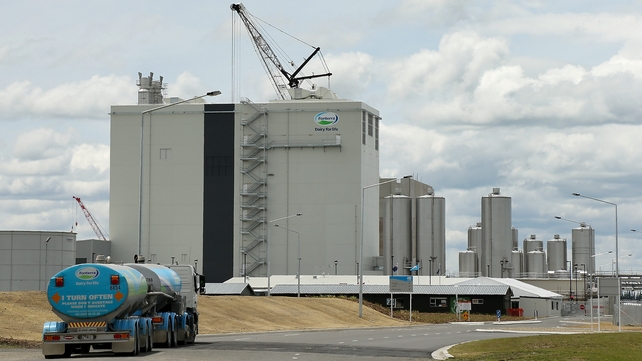 International alerts sparked by contamination in products made by the world's largest dairy exporter in New Zealand have widened, with China and other countries imposing import bans.
China has halted imports of all milk powder from New Zealand and Australia after bacteria that can cause botulism was found in some Fonterra dairy products.
The global dairy giant has identified eight companies to which it had sold contaminated whey protein concentrate, exported to China, Malaysia, Vietnam, Thailand and Saudi Arabia and used in products including infant milk powder.
Other countries including Russia and Thailand are also reportedly halting imports and ordering recalls of dairy products made in New Zealand.
Nearly 90% of China's $1.9 billion of milk powder imports last year originated in New Zealand and economists said a prolonged ban could produce a shortage of dairy products including foreign-branded infant formula in the world's most populated country,
The alert has raised food safety concerns that could threaten New Zealand's $9.4 billion annual dairy trade.
Russia suspended imports and circulation of Fonterra products, ITAR-TASS news agency said on Saturday, quoting consumer watchdog Rospotrebnadzor.
Media reports said Thailand had ordered a recall of Fonterra products imported since May.
Australia was caught up in the ban after some of the contaminated whey protein concentrate was exported there before being sent on to China and elsewhere.
Fonterra, a big supplier of wholesale dairy ingredients to multinational food and beverage companies, also said that Coca Cola's Chinese subsidiary and animal feed companies in New Zealand and Australia had been affected too.
Some of China's biggest food and beverage firms are said to be customers of the New Zealand giant.
The company is a major supplier of bulk milk powder products used in infant formula in China but it had stayed out of the branded space after Chinese dairy company Sanlu, in which it had held a large stake, was found to have added melamine - often used in plastics - to bulk up formulas in 2008.
At least six children died in the industry-wide scandal and hundreds became ill.
Foreign-branded infant formula has since become a prized commodity in China.
The latest scare coincided with global dairy prices hovering near record highs as supply struggles to keep up with growing demand from emerging countries. A ban on New Zealand products could push overall prices higher in the near term.
Economists said domestically-produced Chinese dairy supplies were at low levels and Beijing's ban on imports from New Zealand and Australia would tighten supplies on the consumer market.
"Domestic production in China has been fairly weak, so potentially there could be a shortage of product for a while," ANZ economist Con Williams told Reuters. He said China would in the meantime likely turn to the United States and Europe.
The bacteria behind the latest scare, Clostridium Botulinum, is often found in soil. The Fonterra case was caused by a dirty pipe at a processing plant.
It can cause botulism, a potentially fatal disease that affects the muscles and can cause respiratory problems. Infant botulism can attack the intestinal system.
This is the second contamination issue involving Fonterra this year. In January, it found traces of dicyandiamde, a potentially toxic chemical, in some of its products.