Cabinet documents dating from July 1983, the month after a general election in Britain, disclose that the British government believed 25% of Sinn Féin's vote had been garnered through "intimidation" and "personation".
The revelation comes as the British government move towards releasing records when they are 20 years old, instead of 30.
Britain's Public Records Act requires central government departments, and certain other public bodies, to identify records of historical value and transfer them for permanent preservation to The National Archives, or to another appointed place of deposit, by the time they are 30 years old, but this is now being reduced.
During 2013, The National Archives in London is receiving records from 1983 and 1984.
Then, two further years' worth of government records will be transferred to the archives each year until 2022, when it will receive the records from 2001 and 2002.
From then on a single year's worth of records that are 20 years old will be transferred.
"The change to a 20-year rule is a key part of our transparency agenda and will see a wealth of historical material opened to the public much earlier than under current arrangements. The aim is to provide greater openness and accountability, strengthening democracy through more timely public scrutiny of government policy and decision making," stated Kenneth Clarke, then lord chancellor and secretary of state for justice, on 13 July 2012.
The documents revealed today show how the cabinet felt that "the security forces had recently had considerable success against the Provisional IRA".
However it is stated that Provisional Sinn Féin "was increasingly concentrating its efforts on the political process."
Outlining cabinet concerns about Provisional Sinn Féin voting irregularities, one of the documents states: "At the recent General Election they had used intimidation and personation on a large scale – probably 25 per cent of their vote had been personated."
The cabinet discussed the need for new legislation to be introduced to stymie these practices.
A cabinet memo, dated 5 September 1983, proposed new measures to be implemented the following January, so they would be in force for the European elections in June 1984.
Jim Prior, the secretary of state for Northern Ireland, proposed that electors should produce proof of identity such as a birth certificate or a driving licence before they were given a ballot paper.
He also suggested "that a mark should be made on the voter's hand with a substance invisible to the naked eye but which showed up clearly under ultra-violet light, so that it can be established before he is handed a ballot paper whether he has already voted."
A tightening of the rules on postal voting was also suggested. The memo says: "The Bill would also allow the rules on postal voting to be tightened by removing the right to a postal vote on grounds of change of address."
The Cabinet "considers that Sinn Féin, who obtained 43% of the nationalist vote in the general election, have a good chance of overtaking the SDLP in June 1984 unless action against personation is taken, and that if Sinn Féin obtain more than 50% of the nationalist vote, the constitutional nationalists in Northern Ireland could be destroyed politically".
The documents do not explain where the figure of 25% of Sinn Féin votes being personated is derived from.
Then prime minister Margaret Thatcher, summing up the discussion, said that the cabinet agreed that the degree of personation and other electoral abuse by Provisional Sinn Féin was completely unacceptable and that action must be taken.
There could, however, be no guarantee that the bill proposed by the secretary of state for Northern Ireland would have a quick passage through parliament, even if the party managers were prepared to agree it.
The Cabinet therefore agreed that a separate bill should be introduced at the beginning of the 1984/1985 session. This would give more time for further thought about the most effective counter-measures, and could be in force in time for the local government elections in 1985.
Britain concerned 'subversives' held positions in Irish media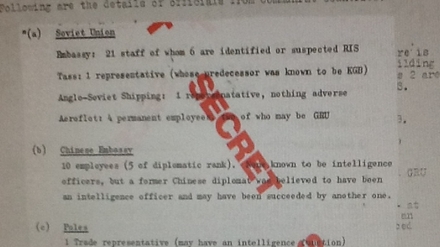 Members of the Workers' Party, deemed "an ideological party of the extreme left with a violent, subversive background", held "positions in the news media (particularly RTÉ)", according to a confidential 1983 British cabinet memo.
"Pub talk, general gossip and the irresponsibility of journalists are specific Irish weaknesses," it was claimed in another section of the internal document labelled 'Other Security Considerations'.
The memo, labelled "Secret", assessed the security threat posed by the Republic of Ireland to the UK.
It disclosed that the British government believed that in Ireland "Government-held information - and the structure of Government itself" were under threat "from violent subversive organisations" the Provisional IRA and the INLA and their political wings, Provisional Sinn Féin and the IRSP.
"Their activities are almost wholly aimed at undermining British authority in Northern Ireland but, in the long term, they are regarded as a threat to the democratic Government of the Irish Republic," the document said.
"They have undoubtedly members and sympathisers in the news media, trade unions, local government, the Department of Posts and Telegraphs, and the army. They are unlikely to be found among army officers, in the police force or in the more sensitive departments of central government."
The document also detailed the potential security threat posed by Irish-based mission officials from communist countries – the Soviet Union, China, Poland and Czechoslovakia.
A detailed breakdown of "the staffs of Missions of Communist Countries and the number of intelligence officers in them" is given in the document.
Of the 21 staff in the Soviet Union Embassy, the British identify or suspect six of them as working for the Russian Intelligence Service.
The Telegraph Agency of the Soviet Union (TASS) had one representative in Dublin "whose predecessor was known to be KGB" and two of the four permanent Aeroflot airline employees based in Ireland "may be GRU" (Russia's main intelligence directorate).
In September 1983, two Soviet officials and a wife were expelled from their Dublin Embassy. One of these had been engaged in industrial espionage. The second official and his wife were receiving information from Soviet agents based elsewhere.
None of the ten employees, five of whom were of diplomatic rank, at the Chinese Embassy are "known to have been intelligence officers, but a former Chinese diplomat was believed to have been an intelligence officer and may have been succeeded by another one."
The British believed that the one Irish-based trade representative from Poland and the predecessor of a Czech official may have had intelligence functions.
In the same section of the report it is stated that "local Communist parties are extremely small and of no threat to the State. However, the Workers Party (formerly Sinn Féin the Workers party, formerly Official Sinn Féin, the political wing of the Official IRA) is an ideological party of the extreme left with a violent, subversive background."
"The party has a small membership but an uncorrespondingly high number of officials. Soviet advertisements appear in the party's magazine, Workers Life, and there are obvious contacts between the party and the Soviet Embassy.
"The party has two members of parliament and a number of party members hold positions in the news media (particularly RTE) and trade unions."
Describing the broader relationship between the UK and Ireland, the memo states, "The political relationship between the UK and the Irish Republic varies in proportion to the difficulties in Northern Ireland. At best, friendly political relations allow normal co-operation through inter-governmental contacts, and, at worst, little contact is made and the Irish Republic criticises British policies in Northern Ireland at the United Nations and other international fora. During the coming years we will experience this undulation; at the moment we are about to climb out of a trough."
Thatcher considered a 'tactical withdrawal' from Northern Ireland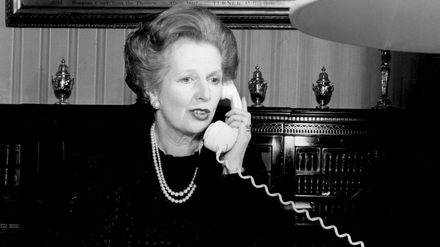 Prime minister Margaret Thatcher asked her Northern Secretary Jim Prior if he believed Britain should organise a "tactical withdrawal" from Northern Ireland, but Mr Prior said that would be "utterly wrong" and would mean "civil war".
Newly-released secret 1983 files, from Mrs Thatcher's office, also disclose that she doubted whether Britain could solve the Northern Ireland question and concluded that "this must be for the people of Northern Ireland to solve".
Outlining his two particular worries, Mr Prior said the first was that Northern Ireland was a constant drain on the UK economy and second was the growth in support for Provisional Sinn Féin. He did accept that all those who had voted for Provisional Sinn Féin candidates were necessarily in favour of violence.
The files show that Mr Prior was of the view that "we could not ignore that about 40% of the vote in Northern Ireland in recent elections had been captured by Sinn Féin and the SDLP. And the proportion was growing".
An account of a meeting between Mrs Thatcher and her Northern Secretary recorded: "The Prime Minister asked whether it was Mr Prior's basic concern that because the supporters of violence were going to win, we should organise a tactical withdrawal. Mr Prior said that this was not his view.
"He was not suggesting for one moment that we should withdraw troops from Northern Ireland. This would be utterly wrong. He was absolutely convinced that withdrawal would mean civil war. His main point was that he believed it would be a massive mistake to do nothing during the next five years."
The account, just released under the 30-year rule, continued: "The Prime Minister expressed doubts as to whether we could solve the Northern Ireland problem. This must be for the people of Northern Ireland to solve though we could perhaps act as a catalyst. Agreeing, Mr Prior said that we could also provide a framework within which the people of Northern Ireland could try to solve their problems."
"But the key was to achieve relations with Dublin which were sufficiently good for Dublin to be persuaded to put pressure on the SDLP [to join the Northern Ireland Assembly which had been opened in 1982]."
It was suggested that if the SDLP could be persuaded to join the Northern Ireland Assembly then it would be possible to devolve five departments – one each to the SDLP, the Alliance and the DUP and two to the Official Unionists.
"The Official Unionists would probably find it hard to refuse this carrot. On the other hand, we should be able to say that this was not power-sharing because we retained responsibility for law and order and finance."
Cabinet concerned by rise of Sinn Féin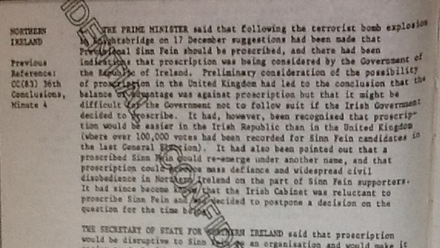 Secret British documents from 1983 show the high level of concern in London at the electoral rise of Sinn Féin.
Prior to the Westminster general election in June 1983, prime minister Margaret Thatcher believed that exclusion orders against Sinn Féin election candidates, Gerry Adams, Martin McGuinness and Daniel Morrison, should be revoked if any of them were elected to the Westminster Parliament.
The orders against the three had been in place since 8 December 1982.
Colin Walters from the Home Office wrote a letter to the prime minister's private secretary on 31 May 1983, suggesting that the exclusion orders against the three should be revoked as "We believe that, if one of them is elected, he will seek to come immediately to Great Britain to try to obtain a propaganda advantage from the exclusion order."
Assessing the prospects of the three getting elected the letter said "it is more than likely that Adams will be elected (in West Belfast) possible that Morrison (Mid-Ulster) will be elected but less likely that McGuinness (Foyle) will be elected."
The letter said that "the police case for an order against Adams (and the others) remains as strong as it was six months ago but the Home Secretary believes that it would be right to revoke an order in respect of any person who is elected to Westminster, including Adams".
The letter suggested "it will be best to revoke the order immediately the result is known".
In a handwritten note on the top of the letter, prime minister Thatcher acceded to the Home Office suggestion.
She wrote: "If these people are elected. I believe we have to revoke the order. But I don't know that I am inclined to do it now. By the time the Northern Ireland count takes place we should have some idea of how things are going here. It may be necessary to consult as you suggest."
Gerry Adams was the only successful candidate out of the three mentioned in the Home Office letter. Correspondence between British government officials after his election as an abstentionist Westminster TD also showed a high level of concern.
In July 1983, a memo in the name of JF Russell of the Central Secretariat at Stormont Castle, offers guidelines for government in dealing with "Approaches to Government by Sinn Féin members of parliament and assemblymen"
The memo advised: "A reply from a Minister should be made only where it is clearly unavoidable - the most likely case being a letter from a Sinn Féin MP on a constituency matter. You should pay particular attention to the style, substance and possible political implications of the replies ... Replies to letters raising constituents' problems must deal adequately with the interests of the constituent but should be brief and formal, avoiding any appearances of friendliness (e.g. phrases such as 'thank you for your letter' or 'I regret that I am unable to grant your request' should be avoided."
Another internal cabinet memo from Derek Hill in the Northern Ireland Office to David Heyhoe, Private Secretary to Lord Privy Seal, was written "to offer more detailed advice on relations with SF elected representatives, bearing in mind that Sinn Féin now has an MP (Gerry Adams - West Belfast).
"Adams, whether acting as MP or Assembly Member, and his Assemblymen colleagues will probably take their representations to NIO Ministers, but they will write to other Ministers from time to time and may seek meetings ... Mr Prior believes that SF's public support of violence makes it both right and necessary to treat SF representatives with more reserve than representatives of the constitutional parties.
"In view of the Secretary of State's public position that he will not meet Sinn Féin representatives unless that party renounces violence, any request for a meeting with a Minister should be declined and the matter dealt with in correspondence. The whole question of meeting with Sinn Féin elected representatives is especially sensitive and we should therefore like to know of any requests for meetings with Ministers."
There was also concern in British government circles in November 1982, after Gerry Adams did an interview with the BBC's Panorama programme.
A telegram dated 24 November 1982 and labelled 'Restricted' expressed concerned that the Irish Times commented on "the superb mileage which Gerry Adams got when he danced around Fred Emery [BBC reporter] and secured what must be the most impressive piece of television exposure he or the political wing of the PIRA have ever had unquote".
The confidential telegram said: "Several other people here have commented that Emery was simply not briefed for the task and the programme will have done damage both in Northern Ireland and the Republic. For these reasons, I think that the cassette should be used sparingly if at all in non-official circles."
Thatcher blocked appointment of William Hague as Treasury advisor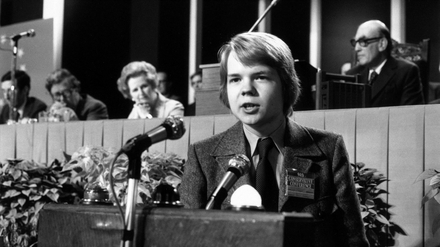 Prime minister Margaret Thatcher personally intervened in 1983 to stop William Hague, the current British Foreign Secretary, from being appointed as a special advisor to the treasury.
Mrs Thatcher opposed Mr Hague's appointment on the grounds of his age – he was just 21 – and his lack of experience.
British cabinet files, dating from 1983 and released today, reveal that Mr Hague first came to Mrs Thatcher's notice as a 16-year-old schoolboy making a speech at the 1977 Conservative Party conference.
"Prime minister, promising though William Hague is, it is a bit difficult to see what a 21-year old will contribute as a special adviser in the Treasury," wrote Mrs Thatcher's private secretary in a handwritten note on one of the documents.
In another handwritten note, Mrs Thatcher described suggestions that Mr Hague be appointed as a special advisor to the Treasury as a "gimmick" that "would be deeply resented by many with financial and economic experience".
Mr Hague had to make do with an appointment to the Conservative Research Department instead.
A letter dated 23 March, 1983, from Mrs Thatcher's Private Secretary Robin Butler to Mr John Kerr in the Treasury, said: "The Prime Minister said that, however promising Mr Hague is, the appointment of someone so young and with so little experience would be an embarrassment to people in the Conservative Research Department."
A copy of Mr Hague's CV is included in the newly-released documents.
In the CV, he outlined a list of his public speaking and media experience, which included speaking at the 1977 and 1980 Conservative party conferences and writing "articles for various publications, including The Daily Mail."
Britain worried over Reagan's Irish visit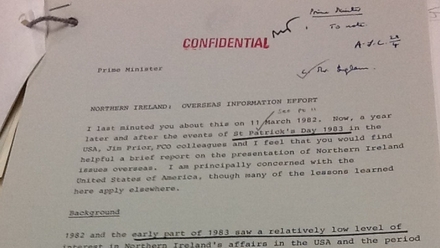 The British government considered intervening in an attempt to discourage US president Ronald Reagan from visiting Ireland, according to newly released British cabinet files.
It is claimed in correspondence between the Foreign Office and the Cabinet Office in December 1983, six months before president Reagan's visit to Ireland in June 1984, that "… a visit to the Republic Of Ireland by an American President would pose obvious risks in relation to Northern Ireland. The President would find it difficult not to refer publicly to the situation in Northern Ireland and would come under pressure from the Irish-American lobbies.
"At the same time the Irish government might well seek some statement of support from him for whatever policy they adopt following the report of the New Ireland Forum. At the very least, a visit to Ireland by the President would stimulate American public interest in the Northern Ireland situation. We have therefore discussed with Sir Oliver Wright whether we should intervene in an attempt to discourage the President from taking up the Irish invitation."
Sir Oliver Wright, the British ambassador in Washington, advised that "it would be a mistake to do so, on the grounds that this would seem unnecessarily defensive, that it would not be understood by the White House and that the fact of an intervention would get back to the Irish, with serious consequences for Anglo-Irish relations."
He remarked that president Reagan had so far "refused to become involved in what he regards as a UK internal problem". It is suggested in the correspondence that the prime minister should consider sending president Reagan a personal message "reminding him of the acute sensitivity surrounding the Northern Ireland problem" ahead of his Irish visit.
Earlier in 1983, a memo was prepared for prime minister Margaret Thatcher outlining the perception in the US media of Britain's position on the Irish question.
The confidential memo, dated 29 April 1983, said: "As an indication of the overall balance of US media reporting on Northern Ireland, British Information Services in New York report that of the 106 television programmes on Northern Ireland which they monitored during 1982, 34 were favourable to HMG, 59 were neutral and only 13 were unfavourable. I believe that is quite an achievement in a predominantly Irish-American area..."
"The White Report, commissioned during the hunger-strike period of 1981 to examine our overseas information effort, stressed the need to maintain the background briefing of leading opinion formers during quiet periods; we therefore concentrated our efforts on the small group of US opinion-formers (Congress, the Administration and the serious media) who have a continuing interest in Northern Ireland affairs.
"These are the people whom we need to carry with us in any future period of difficulty or heightened interest, and whose general understanding of Northern Ireland we would at all times like to increase."
"The publicity surrounding the election of the Director of NORAID, Michael Flannery, as Grand Marshal of the St Patrick's Day Parade in New York was on balance helpful to us, Flannery's election being condemned by the Irish government and leading Irish-American politicians, with the US media mainly concentrating on NORAID's support of violence in Ireland."
Looking ahead, the memo says "I also hope to introduce into the thinking of US opinion-formers a more subtle understanding of the politics of Northern Ireland, especially the strength and depth of Unionist feeling against a united Ireland and the importance of the minority community playing a part in the political life of the province."
Thatcher considered banning Sinn Féin after Harrods bomb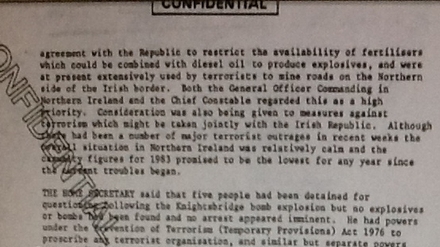 British prime minister Margaret Thatcher considered banning Provisional Sinn Féin after an IRA car bomb in London killed six people, three police officers and three civilians, and a further 91 were injured outside Harrods on 17 December 1983.
Newly released cabinet files disclose that Mrs Thatcher said that after the bombing suggestions were made that Provisional Sinn Féin should be proscribed or banned, and proscription was also being considered by the Government in the Republic of Ireland.
Preliminary consideration of the possibility of proscription in the UK had led to the conclusion that the balance of advantage was against proscription, but that it might be difficult for the British government not to follow suit if the Government decided to proscribe.
It had also been pointed out that a proscribed Sinn Féin could re-emerge under another name, and that proscription could produce mass defiance and widespread civil disobedience in Northern Ireland on the part of Sinn Féin supporters.
It had since become known that the Cabinet in Ireland was reluctant to proscribe Sinn Féin and had decided to postpone a decision on the question for the time being.
Then secretary of state for Northern Ireland Jim Prior said that proscription would be disruptive to Sinn Féin as an organisation and would make it easier to deal with electoral abuse in Northern Ireland.
There was a case for acting quickly while public indignation about the Knightsbridge bombing and other recent acts of terrorism was still fresh.
Against this, there were practical difficulties such as having to imprison large numbers of people in Northern Ireland who might defy proscription and generate riot and disorder.
Except for DUP leader Ian Paisley, opinion in Northern Ireland appeared to be against proscription and SDLP leader John Hume believed that it would damage his party electorally and make it impossible to hold elections in Northern Ireland.
Files from 22 December 1983 show that the Cabinet took no decision on banning Sinn Féin but in discussion it was suggested that all possible measures for combating terrorism should be explored.
Among the measures suggested was for the British government to encourage the Government in the Republic of Ireland to strengthen border security and take more effective measures against the 200-300 terrorists who used the Republic as a safe haven for action in the North.
It was felt that if the Government was prepared to adopt selective internment for terrorists in the Republic, it might be possible for the British government to do the same in Northern Ireland.
Other measures requiring examination included increasing the establishment of the RUC; reviewing the laws against incitement to violence; ending the present long delay in bringing those accused of terrorist crimes to trial; and reaching agreement with the Republic to restrict the availability of fertilisers which could be combined with diesel oil to produce explosives, which were extensively used by terrorists to mine roads on the Northern side of the Irish border.
Thatcher reluctant to discuss North with Garret FitzGerald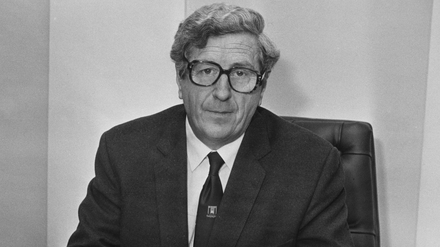 Newly-released British government documents from 1983 reveal the start of the process that would lead to the Anglo-Irish Agreement of 1985.
The records reveal Margaret Thatcher's deep reluctance to get involved in talks with the Government in Dublin, and her fear that any deal could lead to increased violence.
When Garret FitzGerald returned to Government in December 1982, he was anxious to repair relations with London, damaged under his predecessor, Charles Haughey.
A Foreign Office briefing document about Dr Fitzgerald said: "Dr Fitzgerald has always been a resolute opponent of terrorism and has generally adopted a more realistic and helpful approach to the Northern Ireland problem than Mr Haughey."
A cabinet memo from the Leonard Figg, the British ambassador to Ireland, to foreign secretary Francis Pym, dated 15 October 1982, outlined the internal British government view on Mr Haughey.
"Mr Haughey has never been a popular man. He has aroused a degree of envious admiration for the acumen which made him a millionaire and a certain respect for his performances as an able Department Minister in the 1960s and early 1970s. His interest and patronage for the Arts is referred to kindly," the memo states.
"But these virtues are set against a shadier background. His financial deals have been, at the least, sharp. His links with extreme Republicanism were highlighted by the arms trial in the early 1970s, and he has a mastery of the sleazier kind of machine politics."
After Dr Fitzgerald returned to power in December 1982, he wanted to rebuild relations with Downing Street. But Mrs Thatcher was reluctant to get involved – when the Taoiseach sought an hour-long meeting at an EU Summit, she suggested 20 minutes.
An internal cabinet memo, dating from 3 December 1982, just a fortnight after the Irish general election, says: "The trouble is that because he has been relatively helpful both in government and opposition, Dr Fitzgerald will expect to have credit to cash with Her Majesty's Government.
"We have no interest in undermining his image in the eyes of his electorate, yet will find it difficult to meet him on dealing with crimes of violence, a Bill of Rights for Northern Ireland and a 'more imaginative approach' by the government to problems of Northern Ireland…"
Dr FitzGerald established the New Ireland Forum to look for a way forward.
Pending its report, he had a civil servant, Michael Lillis, float proposals with British officials, including doing away with the Constitutional claim on the North, and accepting majority rule there, in return for a role for the gardaí, and possibly the Irish Army, in policing the North.
SDLP leader John Hume, meanwhile, was suggesting a separate police force operating under the tricolour in minority strongholds and that the SDLP "would accept majority rule without power-sharing if it got full participation by the Republic in law enforcement on the streets".
The most the British were prepared to consider was the presence of a few dozen gardaí, but officials advised Mrs Thatcher not to reject the Irish ideas out of hand.
She wrote: "We will explore further - but no good will come of it - indeed having now read it several times - I believe the risk of worse violence is very high."
Alan Goodison was appointed British ambassador to Dublin when Dr Fitzgerald returned to power, and he offered his analysis of Dr Fitzgerald and the New Ireland Forum in correspondence with the Foreign Office in London dated 3 August 1983.
Mr Goodison wrote: "There were and are a number of dangers arising from the establishment of the Forum. Only a politician like Dr Fitzgerald could have set a machine like this in motion without knowing where it was to stop.
"There is an element of idealism in him which is very attractive and which means that he really wants to find an answer to the Irish Question whatever it might be."