Minister for Justice Alan Shatter has said the proposed casino at Two-Mile Borris in Co Tipperary cannot go ahead under the terms of the new gambling control bill.
The bill will limit the number of casinos in the country to a maximum of 40 and no individual casino will be permitted to have more than 15 tables.
It also provides for a new licensing and regulatory framework for gambling, which extends the licensing regime to include online and electronic gambling.
Mr Shatter said the Cabinet was not in favour of so-called super casinos, which he said tend to attract the wrong type.
He also said that the new bill would provide for the establishment of a fund whereby gambling operators will pay for the development of services needed by people for whom gambling has become a problem.
Michael Lowry TD, who supports the proposed casino, said it was a "highly unusual and questionable practice for a minister to single out a particular project under proposed legislation".
The Tipperary North TD said the promoters of the Two-Mile Borris project will avail of the consultation process and make a presentation outlining the reasons why they believe the proposed legislation is too restrictive.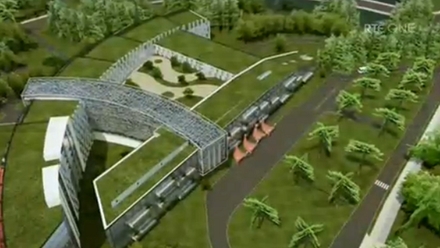 Laws will extend to online gambling
Under the proposed legislation anyone offering a gambling service such as betting, gaming or amusements in Ireland must have a licence.
The laws will apply to land-based or remote, online services.
A new agency, the Office for Gambling Control, will be set up which will issue licenses and regulate the industry.
Tote is not included in the new scheme but will be in due course.
The casino industry has given a broad welcome to the bill saying it will benefit the industry to have regulation and licensing.
The proposed legislation also establishes a new Social Gambling Fund to assist with treatment services, as well as education, research and information services.
The money for the fund will come from a levy on operators.
The new law also changes how bingo is regulated and includes lotteries and scratch card games.
Traditional bingo and remote or online bingo will be dealt with differently.
The requirement for bingo games to have a charity or fundraising element is relaxed but they must have a link to local interests.
The proposed law also contains a complete ban on fixed odds betting terminals.