Senior figures in Fine Gael have rejected suggestions that the Government may consider reform of the Seanad if a referendum calling for its abolition is defeated.
Party chairman Charlie Flanagan said it should come as no surprise to people that a campaign was now under way.
He said it was a clear commitment by the Taoiseach.
Mr Flanagan said there was no contemplation of a "Plan B" and reports that the Government may be privately preparing one was news to him.
He said voters would be given a clear choice between abolition or retention of the Seanad.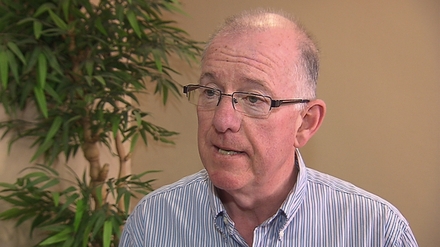 Minister for Children Frances Fitzgerald said there was no question of reforming the Seanad.
She said the referendum in the autumn would be an opportunity for the public to consider whether they wanted to see one really effective house operating strongly with checks and balances.
Ms Fitzgerald said a reformed Dáil would see a strengthening of the committee system and described the amendment being put to the people as a "serious proposition".
Sinn Féin president Gerry Adams said it was a huge irony that the Constitutional Convention, which is meeting in Malahide this weekend, was not discussing the future of the Seanad because it was not allowed to do so.
Mr Adams said this was a "huge mistake".
He said the Seanad needed to see root and branch reform and that it should include members of the diaspora and people from Northern Ireland.
Mr Adams said a two-house system worked in Ireland but it was important that it was not elitist and that it empowered people.
All three politicians were attending the meeting of the Constitutional Convention, which is considering reform of the electoral system.