Thousands of people have attended a rally in Dublin city centre to highlight opposition to the Protection of Life During Pregnancy Bill.
Organisers say it was the largest demonstration of the year, with more than 40,000 people in attendance.
Gardaí and authorities estimate around 30,000 people took part.
Addressing the "Vigil for Life", Maria Steen from the Iona Institute called on the government to reconsider the legislation and "do the right thing".
The husband of Michaela McAreavey, John McAreavey sent a video message to the rally.
He said human life should always be cherished and that Ireland should not make the mistake of legislating for abortion.
Adele Best from Women Hurt told those gathered that she regretted having two abortions.
She said: "Abortion stole my children."
Earlier, Taoiseach Enda Kenny rejected a call by Archbishop of Dublin Diarmuid Martin for TDs to be given a free vote on the legislation.
In an interview in the Irish Independent, Dr Martin called on the Government to do away with the party whip on what he said was "a matter of conscience".
However, speaking in London Mr Kenny flatly rejected the appeal.
He said: "I have already made it clear that my Government and the government parties will not be having a free vote on this matter."
Mr Kenny said: "Everyone who joins-up in respect of the parties of government know the position in so far as sitting, acting and voting with the Government."
He said the bill was "about saving lives, and I want to stress that very much."
Asked if abortion was not a subject for which it would be reasonable to have a free vote, Mr Kenny said: "Governments are elected to govern and the mandate given to this Government was very strong indeed."
He said this was a matter "which had been around for a very long time" but that "it will be dealt with now."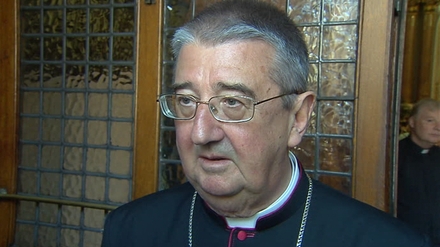 Dr Martin said he does not see what the Taoiseach is afraid of.
He said it is a matter of conscience and politicians should not be punished for following their conscience.
He added that he would be meeting with Irish bishops in the coming days and they would be making a joint statement on the matter.
The Government is committed to introducing legislation, which will allow for abortion in certain cases.
The legislation is expected to be enacted before the Dáil summer break.