A new lower rate of VAT comes into effect today for a range of services connected to the hospitality and tourism sectors.
The rate drops from 13.5% to 9% as part of the Jobs Initiative and the Government hopes it will help to stimulate the struggling sectors.
The reduction will stay in place until December 2013, when it will be reviewed.
Minister for Tourism Leo Varadkar has warned businesses they must pass on the savings to customers.
Minister Varadkar said the VAT reduction was 'hard fought for', and a failure to implement it will make it difficult for similar supports to be given by Government.
He said the VAT cuts are a legal obligation, even if price cuts are not. However, the minister said he expects business to respond positively.
The new rate applies to restaurants and catering services, hotel and holiday accommodation, entertainment venues, as well as hairdressing and printed publications, including newspapers and magazines.
The Irish Hotels Federation has called on all members to pass on the reduction.
The Restaurants Association of Ireland said it has instructed its members to reduce prices accordingly.
Chief Executive Adrian Cummins said the new rate is a step towards a more competitive market.
With the VAT reduction applied:
A bag of chips, which might have previously cost €2.40, will now cost €2.29
A cinema ticket costing €9.50 would now cost just over €9
A ladies hair cut that cost €45 should now come in just over €2 cheaper at €42.98
A three-course meal in a restaurant (without drinks) that would have cost €86 would now cost just over €82
A one night stay in a five-star hotel that might have cost €190 before would cost €181.45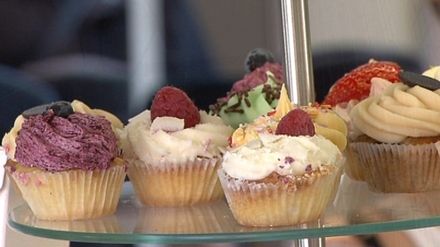 Supplies of gooda and services at the 9% rate

The supply of food and drink (excluding alcohol and soft drinks) in the course of catering or by means of a vending machine
Hot take-away food and hot drinks
Hotel lettings, including guesthouses, caravan parks, camping sites etc
Admissions to cinemas, theatres, certain musical performances, museums, art gallery exhibitions
Amusement services of the kind normally supplied in fairgrounds or amusement park services
The provision of facilities for taking part in sporting activities by a person other than a non-profit making organisation
Printed matter eg newspapers, brochures, leaflets, programmes, maps, catalogues, printed music (excluding books)
Hairdressing services (Note beauty treatments for example, facials, massages, nail treatments, tanning or sunbed services etc., remain liable at the 13.5% rate)
Supplies of goods and services remaining at the 13.5% rate

Bakery products, excluding bread
Residential property
Building services related to residential property, including installation
Routine cleaning of residential property
Minor repairs of bicycles, shoes or leather goods, clothing or household linen
Non-oral contraceptive products
Goods used for the agricultural production of bio-fuel
Agricultural services
Certain nursery or garden centre stock
Animal insemination services and livestock semen
Children's car safety seats
Waste acceptance and disposal services
Greyhound feeding stuff and live poultry and live ostriches
Fuel for power and heating, coal, peat, timber, electricity, gas (other than auto LPG), heating oil
Non-residential property
Building services related to non-residential property, including installation
Routine cleaning of non-residential property
Concrete
Tour guide services
Short-term hiring of cars, boats, caravans, mobile homes, tents or trailer tents
Repair and maintenance of cars, other vehicles, vessels and aircraft
Services consisting of the care of the human body
Jockey services
Photographic services including photographic prints
Car driving instruction
Veterinary services
Certain works of art, antiques and literary manuscripts
More information on the Revenue's website.