It's not every day you get invited to a 200 acre estate but when I was asked if I'd like to stay at the lovely Loughcrew Estate & Gardens for two nights, sure how could I refuse? While my long – long-Covid- suffering wife took a much needed break, I brought our four boys for a two night stay along with my folks.
Just over an hour from Dublin by car – and only one 'are we there yet?" - Loughcrew Estate and Gardens is located in Oldcastle, Co. Meath and is made up of 200 acres of picturesque rolling parkland with a stunning house and gardens.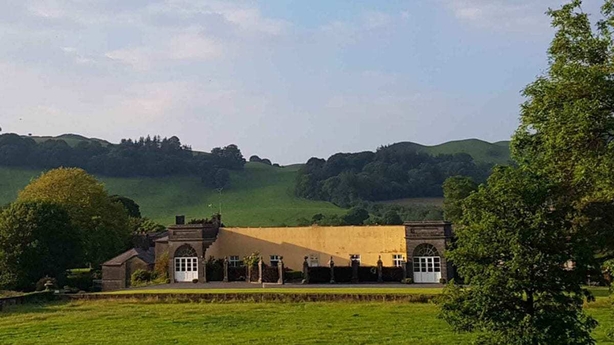 The estate has been owned by the Naper family since 1655 but two of the houses which originally stood there were destroyed by fire which resulted in the Loughcrew House as you see today being sympathetically rebuilt out of the shell of the old orangery, azalea houses and furnace rooms. Two striking palm houses, used as an entrance hall and a dining room, bookend either side.
We had the entire place to ourselves - both surreal and blissful - and with more people there I could only imagine how much fun it would be, but this wasn't a party, this wasn't an event; this was 6.5 people staying in a venue that like many, has suffered so much over the past 18 months with lockdowns, restrictions and cancelled events.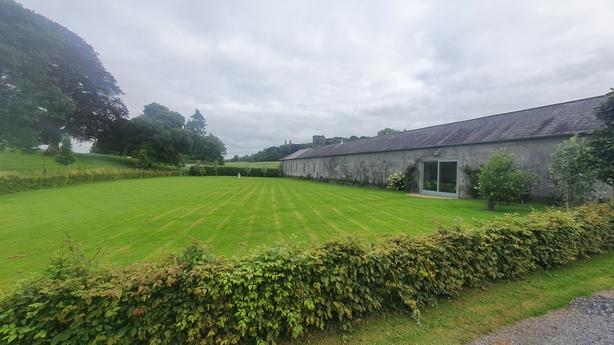 We stayed in the Courtyard Apartment a self-contained 3 bedroom apartment, located within the confines and privacy of the large Parisian style cobbled courtyard that was once home to stables.
Featuring projecting porches with carved limestone detailing, timber sash windows and slate roofs, the courtyard was designed to complement a grand, Greek revival house which once stood there but was destroyed by fire.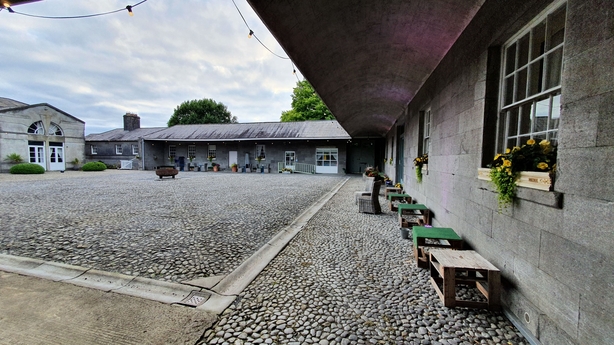 Gone are the stables, but what sits there now is a beautifully enclosed space which has been transformed into accommodation, reception rooms and banqueting rooms capable of hosting up to 140 people..
The courtyard is lovely. Absolutely perfect for a wedding, a hen, a family get-together, you name it. It's completely enclosed, completely private and in the centre is a huge free standing firepit which I'm sure has been the epicentre for many a dance, many a sing song and many a wonderful night.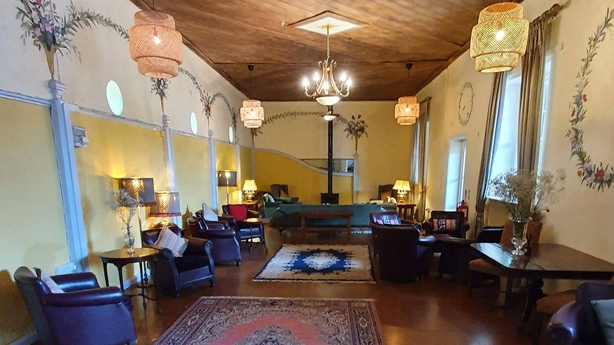 As we sat out on the first night with a glass of red, watching the kids play, we all acknowledged how brilliant it would be to have a large group of friends and family staying there for a few days. Idyllic.
And that's just the courtyard.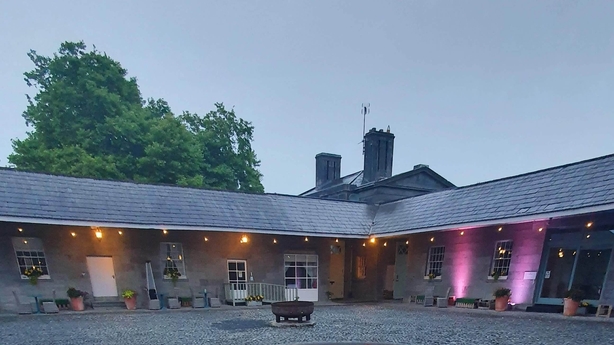 Attached to same, and fully accessible, is the beautiful 16th century Loughcrew House which was once owned by Oliver Plunkett.
The house, available for exclusive rental on a self catering basis and capable of sleeping up to 17 people – there's four double rooms, four twin rooms, one single room, three bathrooms, two shower rooms, an adjoined living and dining room, study, family kitchen and two sun rooms - is huge, with a nice dollop of quirkiness.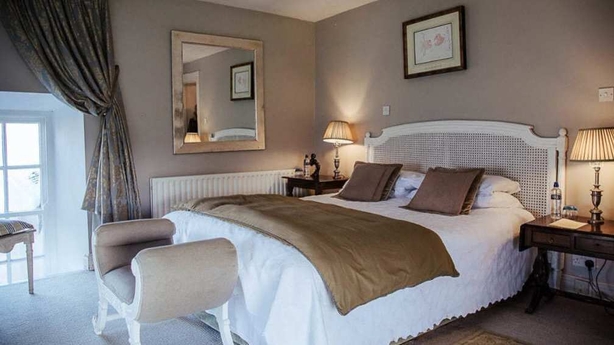 There are lots of little nooks and crannies which make it very unique and that's what I liked about the estate, there's no airs and graces about the place.
It has been beautifully restored, beautifully decorated and beautifully furnished but there's still a rawness to it. It's held its character, it's not over the top, it's not overdone and there's so much more that can – and will, I'm sure – be done to it.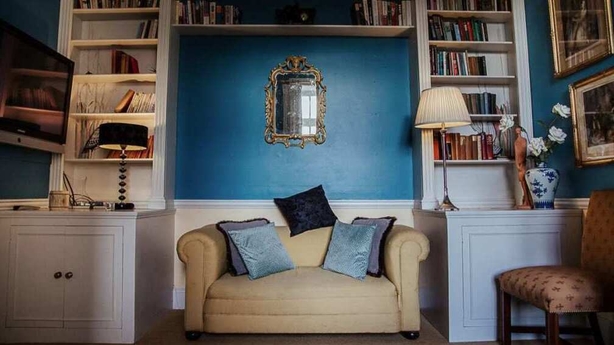 If you're looking for five-star luxury look elsewhere, but if comfort, elegance and charm is what you're after, then look no further. It's a perfect venue for all types of events and occasions.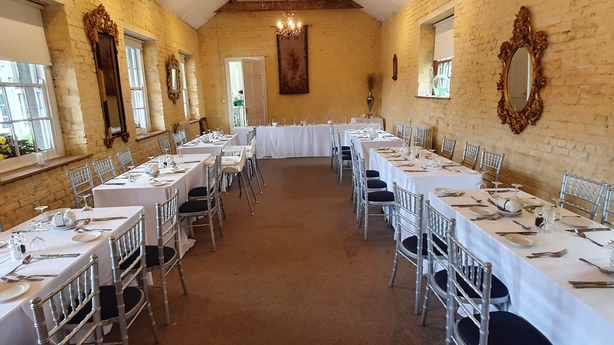 And if outdoor space is your thing, Loughcrew has an abundance of it. Apart from 200 acres of tracks and trails to explore, the beautiful Loughcrew Gardens are only a 10 minute walk from the main house.
Here you'll find wildflower meadows, woodland walks, water features, sculptures and an excellent Fairy Trail which the kids loved. With further dollops of quirkiness plotted throughout, there's something for everyone. We spent several hours enjoying the space followed by a very tasty picnic courtesy of the staff in the Limetree Café (thank you again).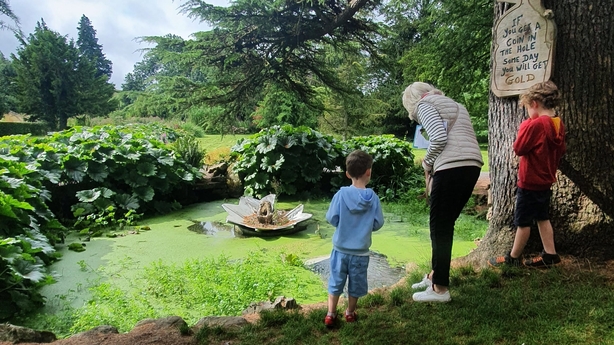 We rounded off our evenings with a spot of tennis on the onsite court: parent and grandparents vs. the kids. All innocent fun although I wasn't pleased to have officially joined the senior's tour
There's so much potential to Loughcrew and it's hard not to feel at peace there. During our stay, we noticed sleeping pods and tents being pitched on the grounds for an upcoming event and I couldn't help but think how excellent a venue it would be for wellness retreats and glamping weekends.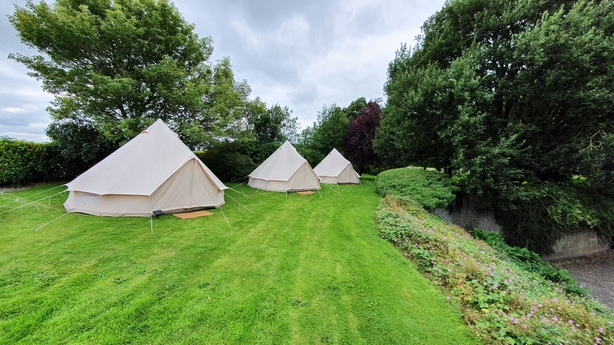 The house and the fabulous courtyard are what make it though and anyone lucky enough to spend time there will know exactly what I mean.
With any Lough, I'll be back.
DD
---
The Details
I had the pleasure of staying at Loughcrew Estate on a complimentary basis. A special thanks to David, the estate manager, who looked after us so well during our stay. It was very much appreciated.
At the time of writing, a two-night weekend stay for three adults and four children in the Courtyard Apartment comes in at £942 including service and cleaning fee.
For further details on Loughcrew Estate & Gardens, visit: https://loughcrew.com/
Other hotels in the area include:
Lakeside Manor Hotel
Mornington House
Loughcrew Lodge
---
For more reviews, tips and parental anecdotes follow me on:
| Facebook | Instagram | e: digitaldad@rte.ie |