Galway City has been voted Europe's friendliest city by Condé Nast Traveller, fending off stiff competition from Dublin City, which clocked in at second place. 
The celebrated publication made the announcement as part of the Condé Nast Traveller Reader Travel Awards 2020. Now in its 33rd year, this year's awards are no doubt among its strangest, as readers sent in votes during a year of unprecedented change in the travel industry and little international travel. 
With this in mind, the publication says, "the names in this year's edition are the ones that brought you comfort, that you still connected with long afterward, that got you through the months without travel. These are the enduring gems that can withstand the test of time and the vicissitudes of circumstances".
We need your consent to load this Instagram contentWe use Instagram to manage extra content that can set cookies on your device and collect data about your activity. Please review their details and accept them to load the content.Manage Preferences
And there's no doubt that Galway is one stunner of a gem. 
"While Europe's best cities are often judged on their ancient history, intricate architecture, unrivalled art scene or amazing restaurants, sometimes what makes a place so great are its people", the publication said, and this vibrant coastal city absolutely delivers on all counts. 
Galway has always had an intimate, artsy and more relaxed vibe than Dublin or Cork, and is packed with some of the most exciting hotels, venues and restaurants in the country.
As the European Capital of Culture 2020 it topped many must-visit lists, including National Geographic's list earlier this year, and its charm is what keeps pulling people back.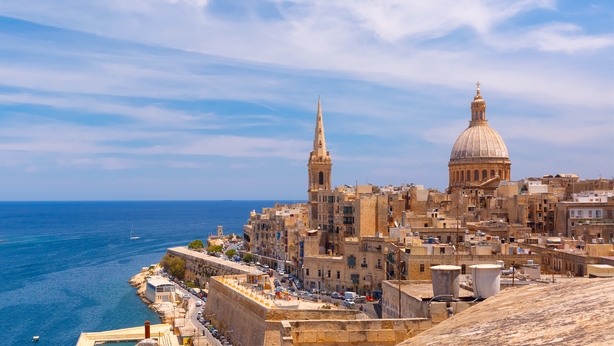 Dublin's fair City clocked in at #2, with the grand and regal capital of Malta, Valletta, rounding out the top three. Give it another year and we bet Dublin will give its chic little sister a run for her money!
We've all become more grateful for the counties, cities and communities around us since the outbreak of Covid-19, as travel restrictions – both at home and abroad – meant that we had to explore our own neighbourhoods and towns. 
Read the full list of Europe's 10 friendliest cities are below: 
Galway, Ireland
Dublin, Ireland
Valletta, Malta
Oporto, Portugal
Lisbon, Portugal
Bologna, Italy
Edinburgh, UK
Reykjavik, Iceland
Athens, Greece
Helsinki, Finland