Ingredients
3 medium onions peeled and cut into quarters
2 eating apples quartered and cored
2 x 400g tins of borlotti beans, drained
A tablespoon of wholegrain mustard
3 tbsp olive oil
Salt and pepper
Some sprigs of thyme or rosemary
1 heaped teaspoon of soft brown sugar
8 pork sausages 200ml dry cider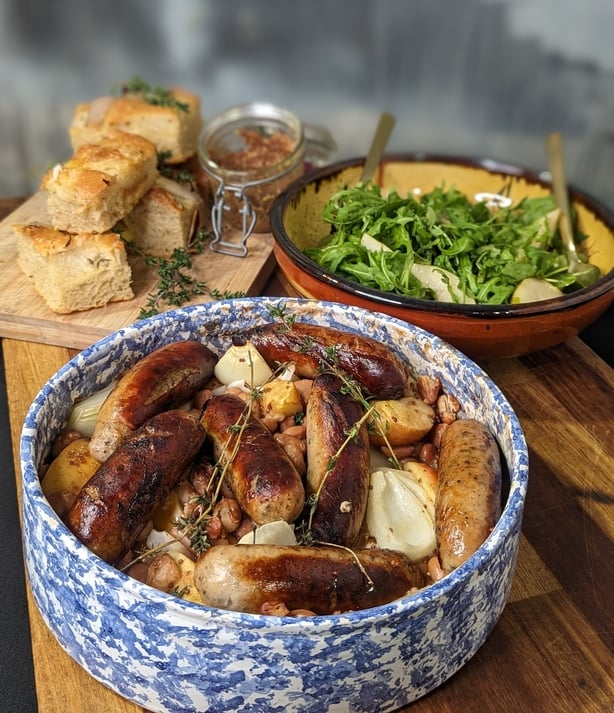 Method
Preheat the oven to 190C.
Put the onions, apples, borlotti beans, mustard, and 2 tbsp of olive oil into a bowl and mix gently. Transfer to an oven-proof dish that will hold the sausages in a single layer.
Sprinkle some brown sugar on each wedge of apple, and tuck in the herbs around the onions and apple.
Heat the remaining olive oil in a frying pan and fry the sausages until golden all over (they don't need to be fully cooked).
Place the sausages on top of the apple, onions and beans and pour in the cider.
Bake in the oven for 40 minutes until the sausages are dark brown and the onion and apples are tender.
Serve with crispy bread and spinach salad.