Ingredients
Serves 4:
For the mousse
300gr dark chocolate
2 fresh chili peppers
3 eggs
50gr caster sugar
150ml fresh cream
For the decoration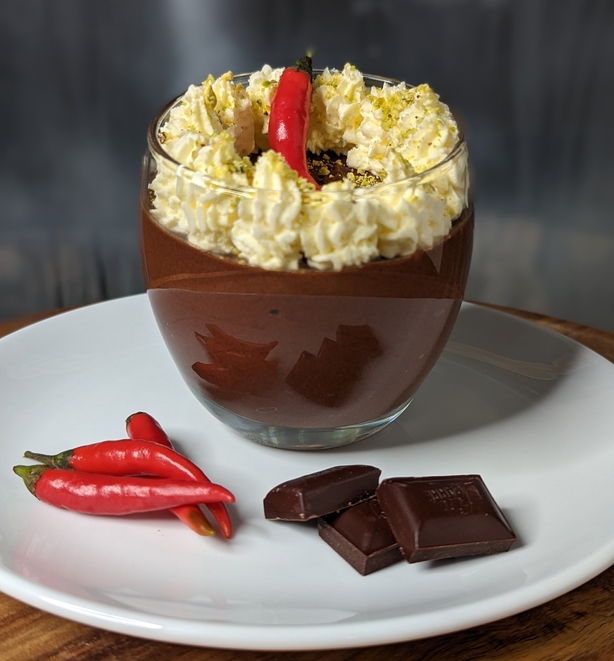 Method
Start opening the chili, remove the seeds inside, and chop it.
Take a pot and pour the fresh cream, add the chili and bring it to the boil.
Let the cream infuse the chili for 2 hours.
After 2 hours reheat the cream and then filter it to remove the chili.
Shred the chocolate into a bowl and let it melt in a bain-marie. When fully melted, add the cream, add the red yolks and mix it.
Now put the white yolks and the caster sugar in a mixer and whip until you reach a white and firm foam consistency.
Add the foam to the chocolate and fold it with a movement from the bottom to the top.
The mousse is now ready, you can now fill your moulds and let them rest in the fridge for 3 hours.
When ready, whip the fresh cream and decorate the mousse using a piping bag.
If you like you can also decorate with nuts, sugar or a little chili pepper!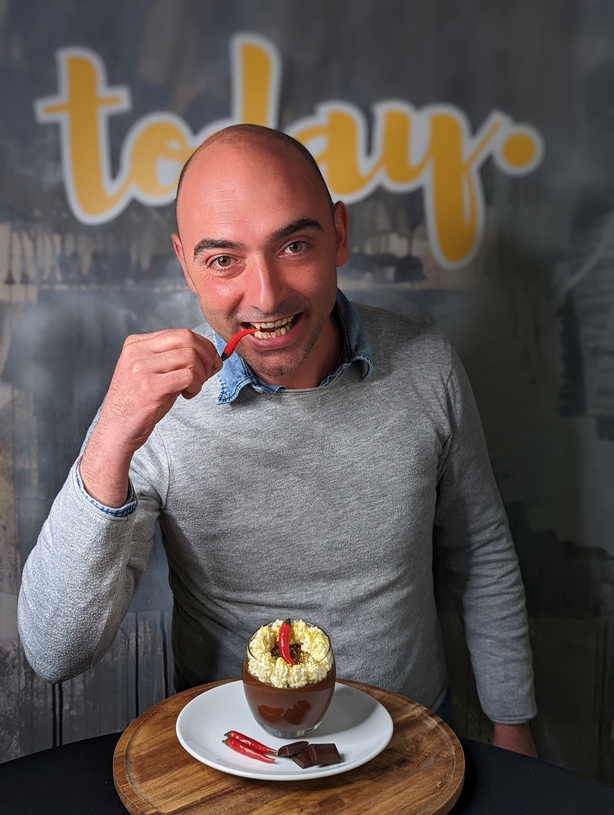 Buon Appetito!