I have a dozen different ways to make mac and cheese and I happily share each version every chance I get. This is my kids' slightly psychedelic version, made using their favourite puffed cheesey crisps, which they used to devour as youngsters. The extra cheesiness and bright orange colour from the cheese puffs blitzed to a powder is mixed with mac and topped with breadcrumbs. It's fun, it's delicious and it's bright!
Ingredients
Serves: 6-8
Prep: 25 mins
Cook: 45 mins
400g macaroni pasta
30g unsalted butter
3 tablespoons plain flour (30g)
600ml whole milk
170ml evapourated milk
1 teaspoon yeast extract
450g cheddar cheese, grated
2 tablespoons Worcestershire sauce
8 x 16.5g packs of cheese puffs, blended to a poweder
For the top
50g breadcrumbs
Cheese puff crumbs
50g cheddar cheese, grated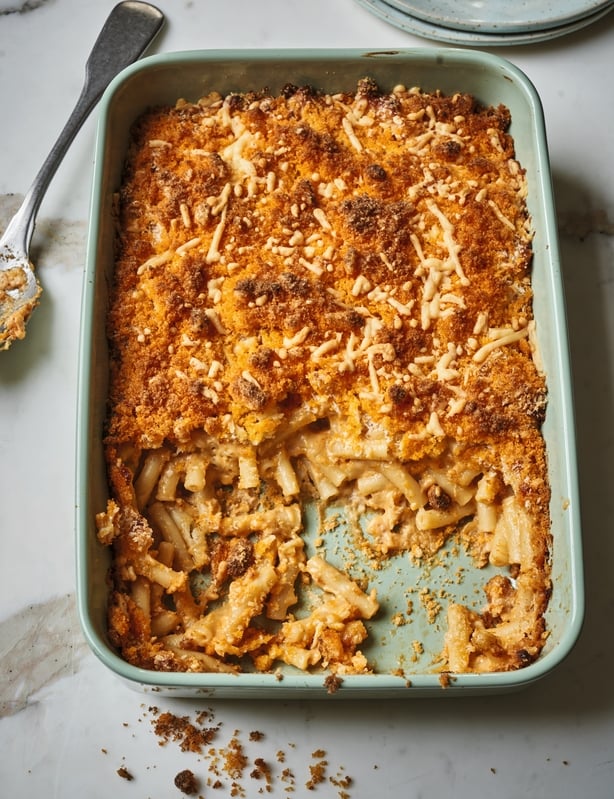 Method
Start by cooking the macaroni as per the instructions. When the macaroni is cooked, drain, rinse under cold water and set aside.
Preheat the oven to 200C/fan 180
Make the sauce by putting the butter in a saucepan and popping onto a medium heat. When the butter has melted, add the flour and whisk in. Add the milk a little at a time, whisking all the time until incorporated.
When the mixture begins to thicken, add the evapourated milk and yeast extract and cook until the mixture is thick. Take off the heat and allow to sit for 5 minutes.
Add the cheese to the sauce and mix in until melted. Stir in the Worcestershire sauce and half the cheese puffs, and add the macaroni and mix through. Tip it into an ovenproof dish and level off the top.
Sprinke over the breadcrumbs, remaining cheese puffs and the grated cheese.
Bake for 30-35 minutes. Take out and leave for 10 minutes before eating.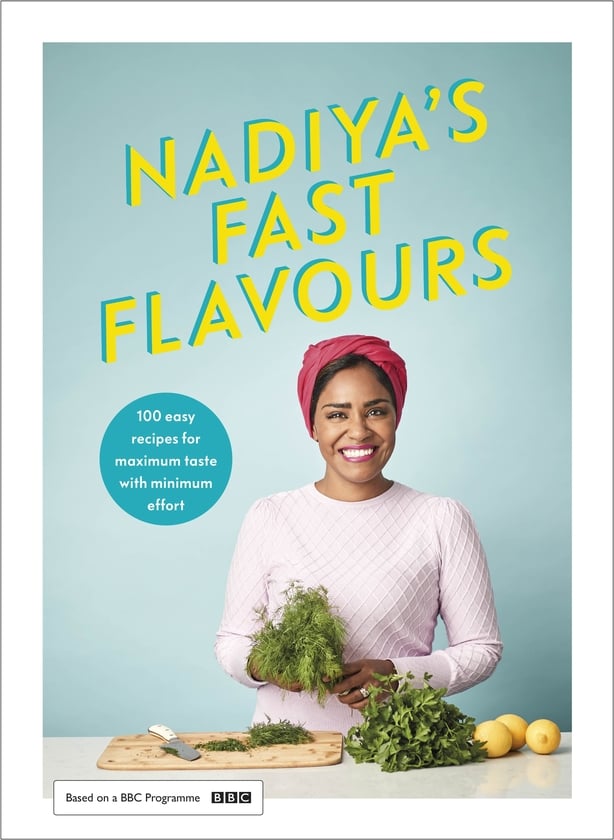 Nadiya's Fast Flavours by Nadia Hussain is available now.