This Vietnamese-inspired dish has it all: juicy pork patties, spicy dressing and a fresh noodle salad.
Ingredients
Ed Smith readily admits he has "not invented bun cha" – the classic Vietnamese pork and noodle dish – but living in East London has given him a great appreciation for it.
"There are lots of Vietnamese supermarkets and restaurants nearby," he says – and bun cha is his go-to meal when he needs to feel "enlivened and refreshed".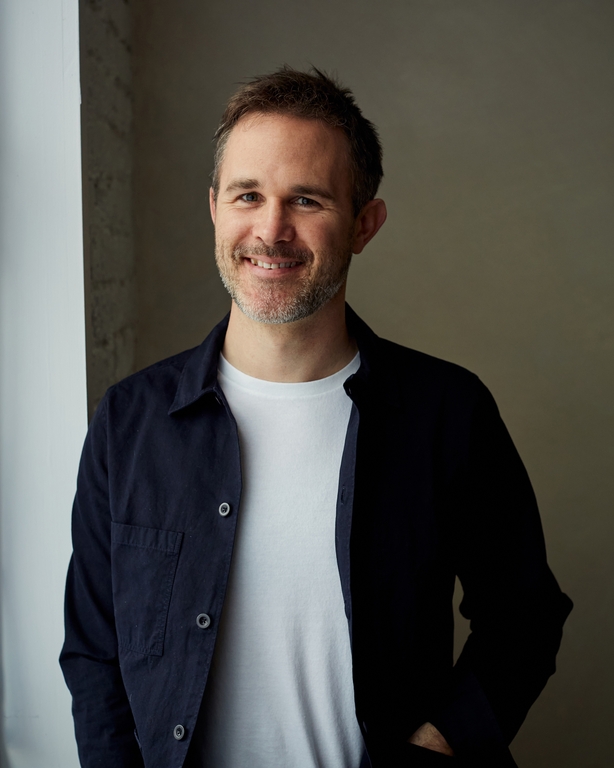 Bun cha recipe
Ingredients:
(Serves 4)
For the pork patties:
500g pork mince
1 clove garlic, minced
1 small banana shallot, very finely chopped
1 stick lemongrass, very finely chopped
3tsp golden caster sugar
3tbsp fish sauce
2tbsp cold water
1 lime, zest finely grated, remainder quartered
1tbsp neutral cooking oil, for frying
For the sauce:
3tbsp fish sauce
3tbsp rice vinegar
1tbsp golden caster sugar
1 clove garlic, minced
1 red bird's eye chilli, finely chopped
150ml water
For the noodle salad:
2 large carrots, peeled
25g mint
25g coriander
25g Thai holy basil
400g dried rice vermicelli noodles
1 butterhead lettuce, torn
2–3tbsp roasted, salted peanuts, crushed
2tbsp crisp fried shallots or onions
1 lime, zested and quartered (included above)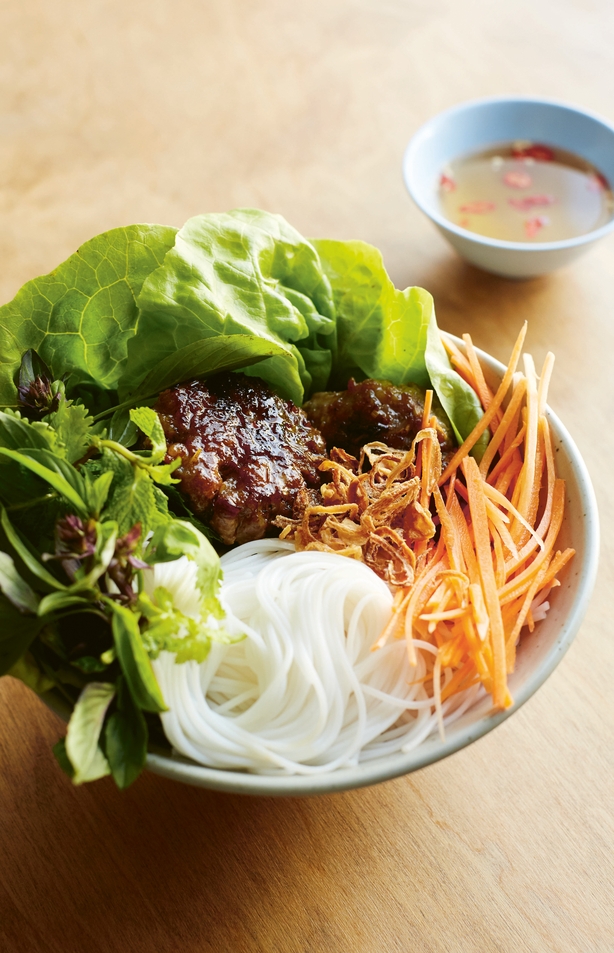 Method
Method:
1. Combine all the ingredients for the patties into a bowl (except the oil, which is used for frying), mix well, then use wet hands to shape into eight balls, approximately 80g each. Set on a plate, lightly press into patty shapes and refrigerate until required.
2. Combine the sauce ingredients in a small bowl. Cut the carrots into thin matchstick-like strips, ideally using a julienne peeler if you have one, or with a sharp knife and a bit of patience. Cut away the thickest stems from the herbs but otherwise leave as intact sprigs.
3. Cook the noodles following the packet instructions (usually around three to four minutes), drain and either plunge into iced water or cool under a running tap, then drain again, shuffling them with clean fingers to ensure they don't clump together.
4. To cook the patties, place a large, heavy-bottomed frying pan or griddle pan over a medium heat. Add a tablespoon of neutral cooking oil and, once hot, add the patties. Fry for 90 seconds before flipping them and cooking for the same amount of time, then repeat on both sides. Sear the edges too, then remove from the heat. While the pork patties are cooking, assemble four separate bowls of noodles, adding the carrots, lettuce and fresh herbs. Add the patties and a good sprinkling of peanuts, shallots or onions, and a lime quarter to each bowl, before pouring the sauce over the top.
Crave: Recipes Arranged By flavour, To Suit Your Mood And Appetite by Ed Smith is published by Quadrille on May 27. Photography by Sam A Harris.