A light bite for Summer.
Ingredients
4 hake fillets, about 175g each, skinned and boned
Salt and freshly ground black pepper
4 tablespoon rapeseed oil
4-6 medium potatoes peeled, cooked and chopped
1 red onion, peeled and thinly sliced
2 cloves of garlic, peeled and chopped
2 courgettes, cut into batons
24 pitted black olives
100g semi sun-dried tomatoes, drained
1 teaspoon fresh thyme leaves
Juice of 1⁄2 lemon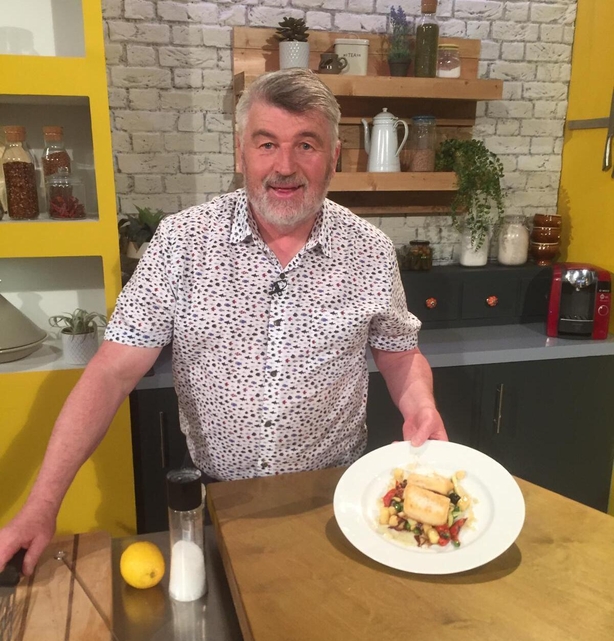 Method
Season the hake with salt and black pepper.
Heat a large frying pan, approximately 30cm, and add 2 tablespoons of rapeseed oil.
Place the hake, flesh side down, in the pan and cook for 4 minutes on each side. Remove and keep warm.
Add a little more oil to the pan and fry the cooked potatoes, onion and garlic for 3-4 minutes.
Add in the courgettes, black olives, tomatoes and thyme leaves and cook for another 2-3 minutes.
Season with salt, black pepper and lemon juice.
Serving suggestion
Place on a plate with the hake and drizzle over a little extra oil - here comes the summer! Serve with crusty bread.