Watch Donal's Family Food in Minutes on RTÉ One, Wednesdays at 8:30pm.
Ingredients
Serves 2
Takes 1 hour 10 minutes
500g cherry tomatoes
1 small aubergine, cut into 2cm pieces
1 small red pepper, deseeded and sliced
4 garlic cloves, chopped
100ml olive oil
4 sprigs fresh thyme
1 x 500g piece cod or another firm white fish fillets
1 tbsp extra virgin olive oil
Crusty bread and green leaves to serve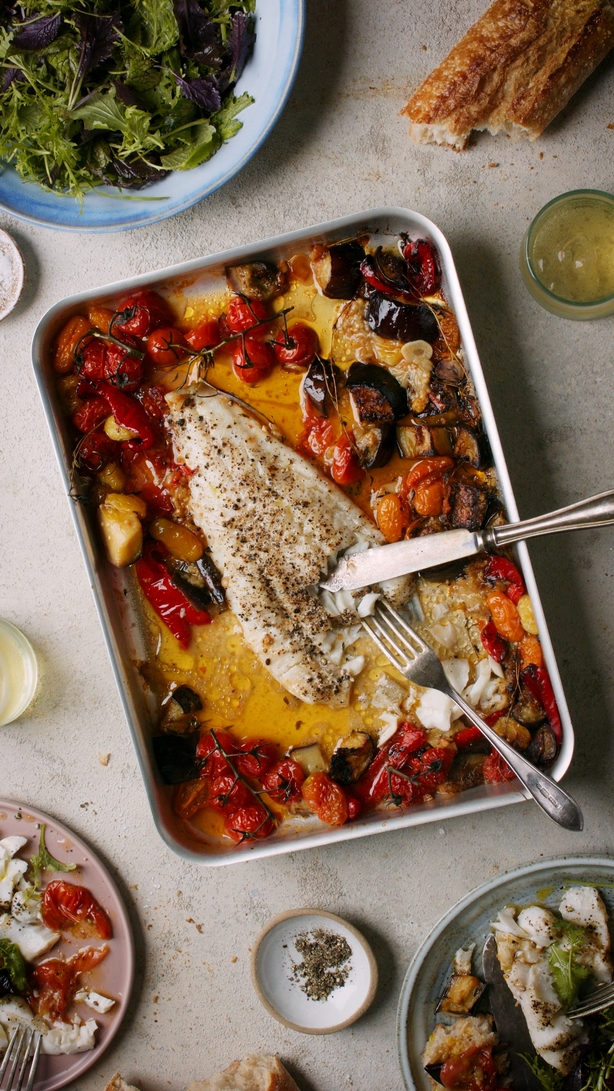 Method
Heat the oven to 180c. Put the cherry tomatoes, aubergine, pepper and garlic in a roasting tin, toss with the oil and thyme then season well.
Roast for 45-50 minutes, turning occasionally. Season the fish and nestle into the roasted veg and cook for another 12-15 minutes until just cooked.
Drizzle the mixed leaves with the extra virgin olive oil. Serve the tray straight to the table with lots of crusty bread to mop up the juices.