A delicious dish to serve up for dinner.
Ingredients
Serves: 4
1 tablespoon olive oil
400g skinless chicken thighs, diced
2 onion, chopped
2 cloves garlic, chopped
2 carrot, diced
1 red pepper, chopped
1 pinch chilli flakes
2 tbsp. tomato puree
500ml tomato passata
1 tin mixed beans
200ml chicken stock
2 tbsp smoked paprika
250g cherry tomatoes -optional
Salt and pepper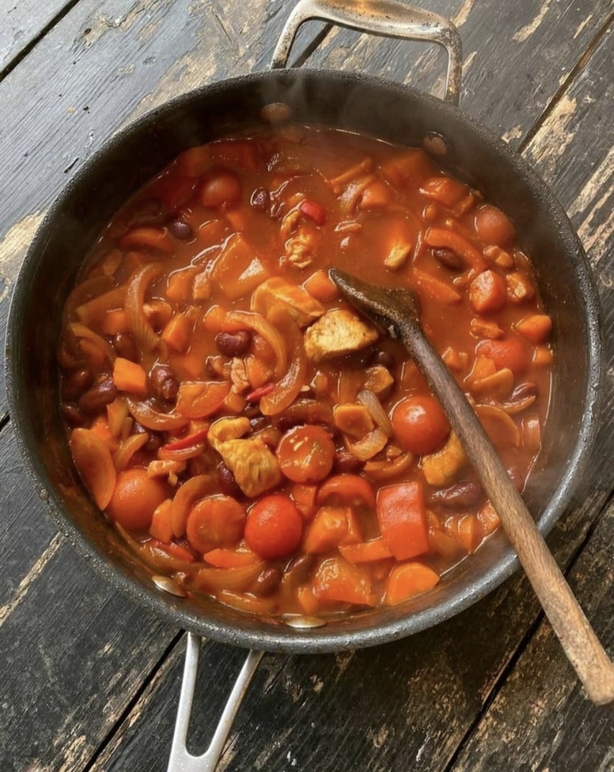 Method
Heat the oil in large saucepan over moderate heat.
Add the chicken pieces. Add the onion, garlic, carrot, red pepper. Cook for 2-3 minutes until just coloured.
Add some chilli flakes, tomato passata, beans, chicken stock, smoked paprika, and cherry tomatoes. Season with salt and pepper.
Simmer for about 15-20 minutes, covered with a lid. Check the seasoning.
Serve immediately.