To celebrate World Egg Day we're sharing some egg-static recipes that are sure to be beautifully boiled, superbly scrambled and perfectly poached.
Ingredients:
4 round crusty bread rolls
4 Golden Irish eggs, room temperature
4 slices of cooked ham (approx. 100g)
100g grated cheddar mozzarella mix
Tablespoon of chopped chives
Salt & pepper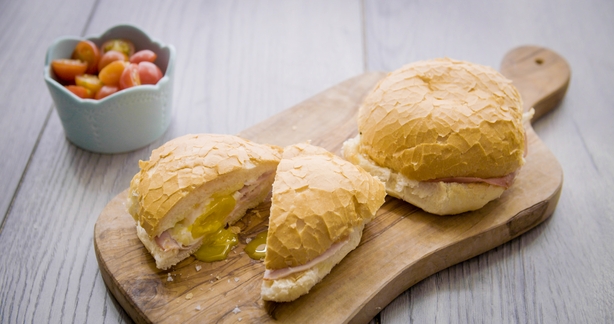 Method:
Preheat the oven to 180c/350f/gas mark 4
Cut the tops of the rolls and, with a knife, carefully cut inside the roll and scoop out the soft centre leaving 1cm all around.
Place the ham slices into the cavities using it to line the bread rolls and press gently into the sides.
Crack an egg into each roll and season with a little salt and pepper.
Sprinkle the cheese over the eggs followed by the chives and place the tops on the rolls.
Keeping the rolls level, wrap them in tin foil, place on a baking sheet and bake for 20 minutes in the centre of the oven.
Remove from the oven and allow to sit for 2 minutes. Carefully unwrap and serve immediately.
Note:
Feta or goats cheese are also great with this but Gruyere is especially good.
Courtesy of Golden Irish Eggs