We've been hearing from parents that children are coming home with full lunchboxes and we know that 'lunchbox fatigue' isn't exclusive to adults in the office. Paul Flynn has come to the rescue on Today!
Lunch Box #1: The Middle Eastern Vegetarian.
Spicy cous cous
Crunchy vegetable wrap with hummus, ramiero peppers, cucumber, butterhead lettuce..
Almond and cashew snackbox
Grapes.
Recipe: Basil cous cous
Take 1 cup of easy cook cous cous and place Into a bowl, cover with boiling water with 1 cm of water above the cous cous.
Cover with cling film and allow to rest in a warm place for 5 minutes.
Fork through the cous cous to make it light and fluffy then add 2 tbsps of basil pesto and a little salt and pepper.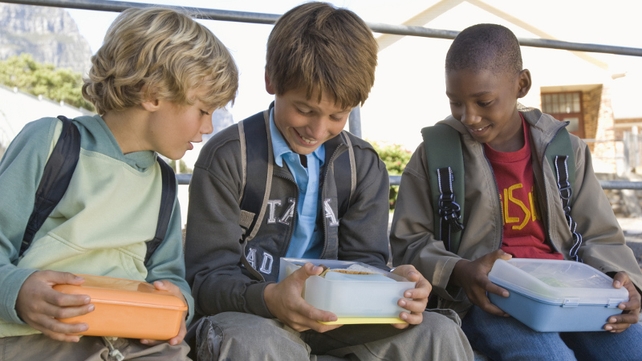 Lunch Box #2: The Hungry Italian - Best for post school lunch as pine nuts not suitable for some allergy sufferers.
Pasta, pesto and pine nut salad.
Parma wrapped breadsticks
Cherry Tomato and baby mozzarella salad.
A little fruit salad.
Recipe: Pasta salad with tomato, basil and mozzarella.
Take a small bowl of cooked pasta, add some baby mozzarella, baby plum tomatoes and a spoon full of basil.
Lightly season and turn all the ingredients together.