Alix Gardner shares her amazing recipe for vegan chocolate mousse!
Ingredients
Ingredients for the chocolate mousse:
2 avocados
1 small banana
20 gms cocoa
2-4 tablespoons maple syrup
1 teaspoon vanilla essence
Ingredients for the base:
150 gms dates
Zest of 1 lime
2 dessertspoons ground hazelnuts
Ingredients for decoration:
140 grams of strawberries or other fresh fruit, e.g. raspberries or peeled and sliced mango
Fresh mint leaves or edible flowers
Method
Process or mash dates to a paste. Add in ground hazelnut and zest of lime. Shape into 1 large circular base or 4 smaller individual bases. (It may help to use a 3-cm circular ring mould.)
Mash the avocados and then the banana; mix together. Sift the cocoa into this mixture and fold together. Sweeten to taste with maple syrup. Place on top of the date base.
Chill or freeze for 1 hour to firm up.
Decorate the top with slices of strawberry or other fruit; sprinkle fresh mint leaves or edible flowers such as marigold petals around the base.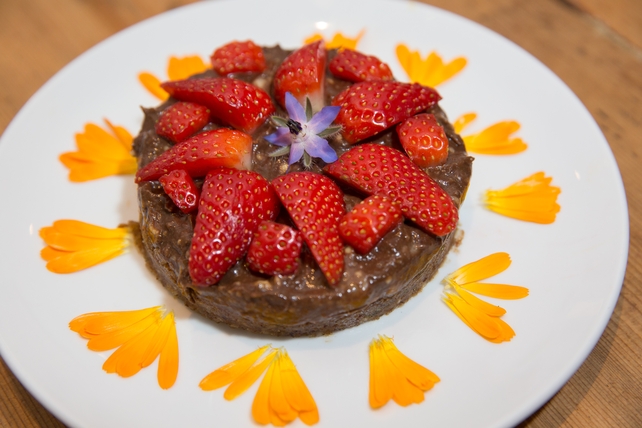 Recipe from Alix Gardner's Cookery School