Alix Gardner from Alix Gardner's Cookery School has shared a gorgeous recipe for Vietnamese Caramel Chicken.
For the marinade:
720 g Chicken Fillet
1 tablespoon fish sauce
1 teaspoon caster sugar
1 garlic cloves crushed with the flat of a knife
For the Vietnamese Caramel Sauce:
2 tablespoons soft brown sugar
2 tablespoons caster sugar
2 tablespoons water
1½ tablespoons fish sauce
1½ tablespoons lime juice
1 long red chilli, finely sliced
Spring Onion & Coriander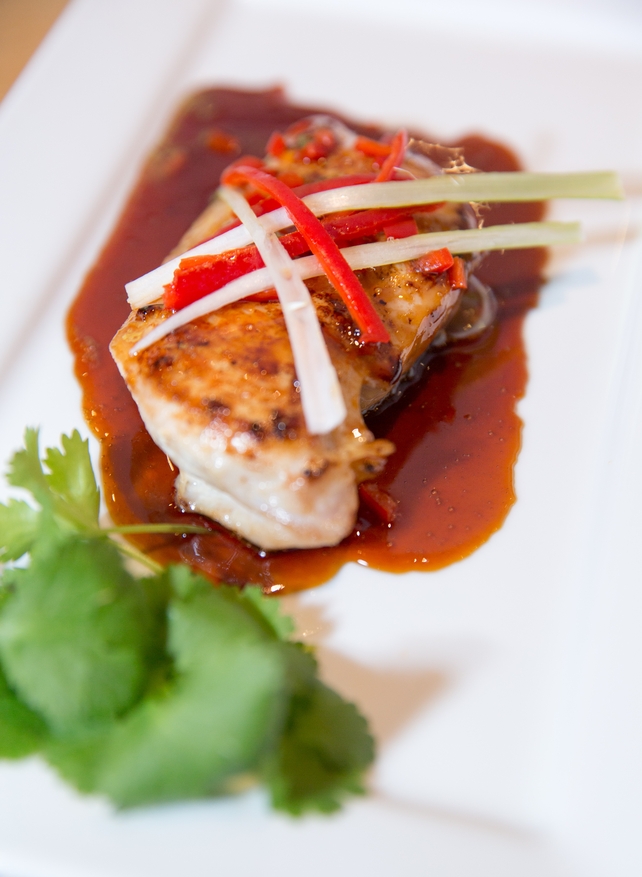 Method:
Combine the fish sauce, sugar and garlic in a shallow dish and then add the chicken, turn to coat the chicken and then cover and leave to marinade in the fridge for 10 minutes or longer if you can.
Lightly oil a frying pan over a medium-high heat and cook the chicken for around 5 minutes on each side or until cooked through
Make the Caramel Sauce by placing the sugars and water in a small pot on a low heat until the sugar has dissolved.
Turn up the heat to medium and cook for a further 2 minutes until the liquid has turned to caramel.
Remove from the heat and allow to cool slightly then add in the fish sauce, lime juice and chilli and stir to combine. Drizzle over the chicken. Garnish with spring onions and herbs.