For all the jokes about dressing our children up as mini brides, First Communions are developing the same level of pressure and planning as weddings, and becoming more expensive, to boot. However, data shows that while that isn't slowing down, the tradition is also becoming more lucrative for the children involved. 
According to a survey published by Ulster Bank on spending, Irish First Communions are costing parents more than €900 on average, an increase of 8% on last year. Specifically, the average cost for a First Communion - from the clothes and make-up, to the food and entertainment - is €929.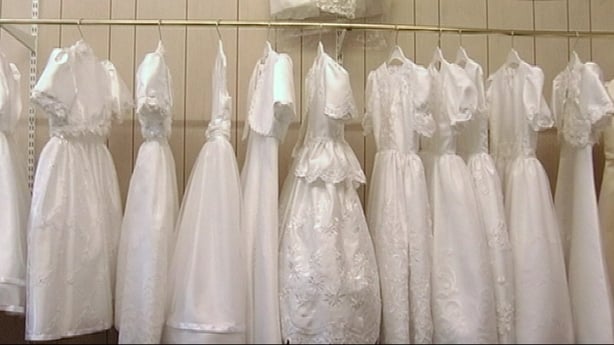 However, for all their dressing up and preening, children are receiving more gifts of money on their First Communion, with the average amount of money received more than €600 and one in four seven- and eight-year-olds receiving more than €800 from friends and family. 
When it comes to what parents are spending on for their child's big day, the cost of clothes for their children jumped 35%, from €162 to €218 year on year, while spending on clothes for other family members was up 27%, from €153 to €195.
While pressure has been mounting in recent years to put on a party for children celebrating their First Communion, the actual costs are not up that much: party food and drink was up by just 2% from €349 to €357 while the cost of make-up and hair for girls also increased from €35 to €41. 
Meanwhile, spending on entertainment dropped 26% from €161 to €119.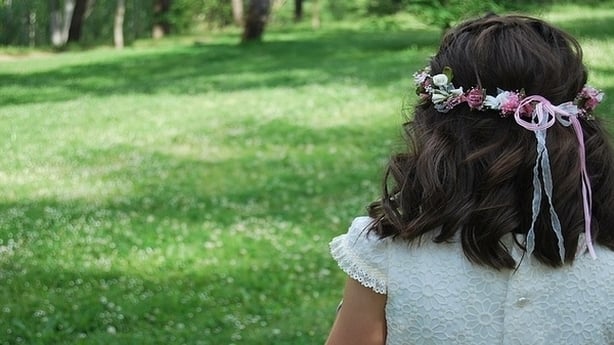 The survey also showed that the average amount of cash gifts children received was up 10%, from €558 to €617, with 23% of those surveyed receiving more than €800. Girls received more than boys, pocketing €646 compared with €587. 
With such money coming in, the pressure to discuss savings with their children is becoming increased for parents. Nine out of 10 respondents said they had spoken to their children about how they would spend their money, while 62% of parents felt their children had received too much money. 
According to the survey, 81% of parents polled said at least some of the money would be put into a savings account.