Irish Times journalist and mum of seven kids, aged between three and 17, Jen Hogan put forward her case for ending mandatory homework for primary school children, who's as sick of homework as her kids are.
In an Irish Times article published yesterday, Hogan confessed that while she didn't like homework as a child, she hates it even more now. To her mind, it's "an exhausting battle of wills" with young children, already pumped full of new information from their day in school. 
Speaking on the Ray D'Arcy Show this afternoon, Hogan explained that while the summer offered some relief from the "slog" and "drudgery" of homework since school has started back up, it's been "back into kind of losing our evenings and afternoons completely, surrendering them totally to homework". 
Having had the brief reprieve from school, she admits she's not against returning to some sense of normality, but ultimately the experience of coping with exhausted children and hours upon hours of homework is proving too much. 
"It's soul-destroying. It's kind of nice to get back into a certain degree of routine, I think, after the summer with school, but the horrible part, the worst part for me has always been the homework. I feel like we've been back months at this stage."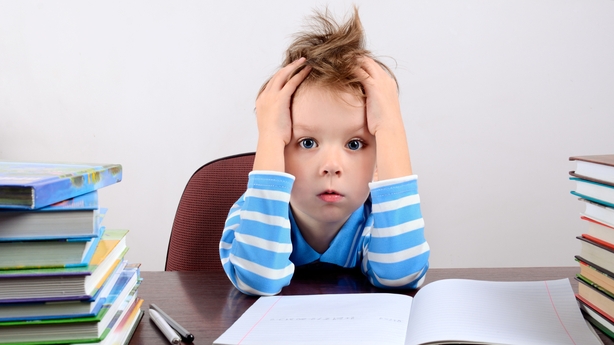 We all know this set up intimately: a long day at school followed by possibly almost as long an afternoon or evening of homework, and all for comparatively young children. Whether you're the child or the parent in that scenario, it's an exhausting routine, only made more so by any extracurricular activities a child might have. 
She does feel that the amount of homework children are getting has "increased hugely". However, the problem that Hogan sees, however, isn't the amount of homework being set but rather the amount of time it ends up taking the children to complete. 
"Sometimes it's just because they're dragging their heels because they've been sitting for hours in school working and then they're expected to come home and continue in a similar fashion." 
Her suggestion is that mandatory homework for primary school children be dropped, as they're already overloaded with their schoolwork. 
"They're tired after being in school all day", she says. "They're resisting homework, fighting against it the whole way. And they want to be outside playing with their friends…It can go on for hours."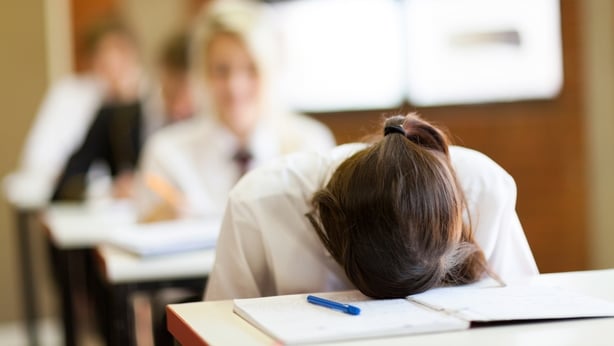 She admits that her bigger-than-most family increases the difficulties, even on a logistical level with more kids needing more space to work, she adds that "because they're doing [homework] at the same time, it's not like it's staggered and prolonged. It still takes an awful long time". 
The purported logic behind setting homework is to cement what children have learned during the day, as well as allow parents to keep track of what their children are working on, but Hogan doesn't see this theory in practice all the time. 
She believes there are more effective ways for parents to further their child's education at home, through working on literacy skills or reviewing copybooks at the end of the week. 
"I think a few parents might be under a misconception that homework improves academic progress, but really, studies have shown that it can be counterproductive. I think there's an expectation that if the school is academic or if a child is academic they'll excel at homework, or if they get homework they'll just get better at the subject." 
Practice makes perfect, she says, but practice after a very long day? It's not always the most beneficial. 
She's not alone in her suggestion: in Finland, students are not assigned homework until their late teens, and Hogan points to countless studies that "suggest [mandatory homework] isn't exactly beneficial for primary school children" "I just can't really see the point of it whatsoever".