RTÉ is going wild and wading into uncharted territory with Our Wild Island, a new season of nature programming starting 22nd April. 
The series starts with a splash with Ireland's Deep Atlantic, a two-part series that will explore many of Ireland's sea creatures for the first time. 
The show will follow underwater cameraman Ken O'Sullivan embark on a series of voyages out into the open North Atlantic in search of large whales, sharks and cold water coral reefs 3,000 down on Ireland's deep seabed. 
The two-part series will document many of these creatures' behaviour for the first time in any TV programme and investigate the health of our deep Atlantic waters.
This is an area inhabited by the largest animals ever to have lived on Earth, by some of the most beautiful, strangest looking, resilient and fascinating life forms on the planet and ecosystems.
The documentary series has become a partner in ground-breaking scientific research, sharing resources and collaborating with research scientists, which, to date will result in five scientific research publications, an unprecedented number for a TV documentary.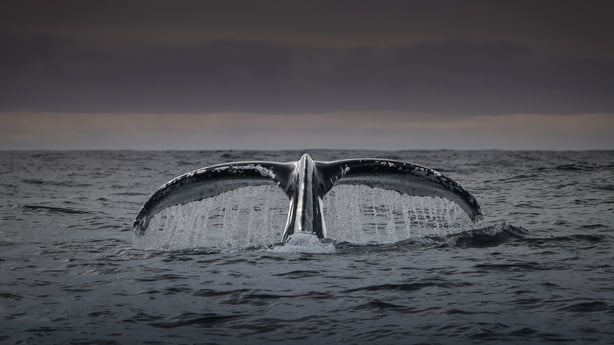 Speaking about the new series Ken O'Sullivan said: 'I spent the summers of my youth on Fenit Island, Co. Kerry fishing with my father, swimming, gathering carrageen and periwinkles, anything just to be on the shore and in the water." 
"I love exploring and learning about our natural world, discovering new areas and trying to understand how creatures behave, how ecosystems function.
"There are hundreds of thousands of species of flora and fauna in our seas, 17 species of whales have been seen in Ireland and we encountered and documented six of these during production."
Ireland's Deep Atlantic begins Sunday, 22nd April 9.30pm on RTÉ One.