The headline from Volkswagen's announcement about its new compact electric car - the ID.2 - is the stated ambition of the company to sell it in mainland Europe with a starting price of less than €25,000. It's unlikely to be that low in Ireland though.
A number of factors come into play, such as transportation costs and a different tax regime.
VW will want to achieve that €25,000 price threshold - a very strong selling point - in mainland Europe, but may not necessarily be able to do so in countries like Ireland when the car goes on sale here in 2026.
If you take the current price of a VW ID.3 in this country, for example, it is listed at €42,212. In Germany the same car retails for €31,960.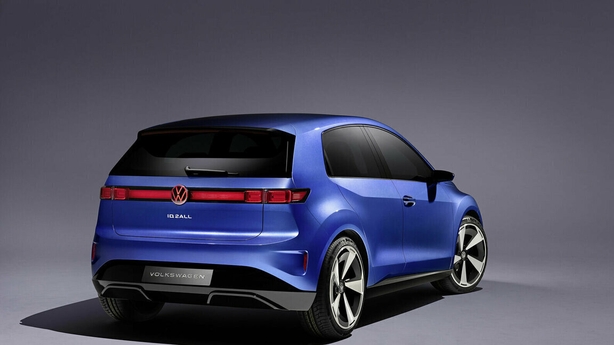 If I were to take a guess, I think the price of the ID.2 is likely to be nearer €30,000, which would align it competitively with the increasingly attractive offerings in Ireland from Chinese companies such as MG.
We are, however, in the process of transition - albeit a rapid one - in terms of electrification and our taxation system may well change by the time the ID.2 is launched for sale in 2026.
One advantage VW does have is that the car will be built in Spain, where labour costs are lower than in many other countries. Interestingly, VW is also planning a sub €20,000 electric car.
Cupra and Skoda will also get a version of the car ID.2.
The car itself is still at the concept stage but it's certainly not far off its final design. VW had originally planned a retro styling for it but this has now been dropped in favour of a more mainstream styling.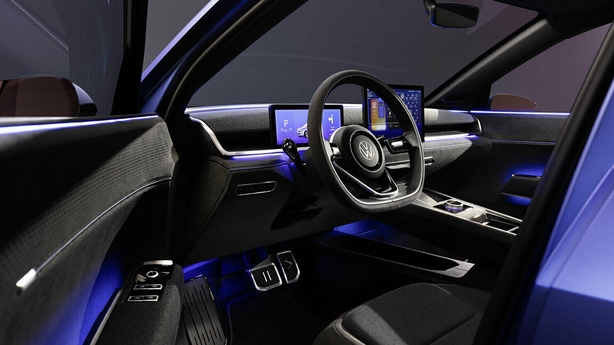 It is the same size as a Polo, but with a bigger boot capacity of 490 litres. It will have a 12.9" touchscreen but, interestingly, VW has now re-introduced buttons for things like the air conditioning controls and the radio after some customers complained - rightly in my view - about touch only controls.
We don't know the size of the battery but it's claimed the range will be around 450 km's.
VW says it intends to launch 10 new EV's and adds that "this will give VW the widest range of electric vehicles compared with its competitors, and the company is aiming to achieve an electric car share of 80% in Europe."