From cars with conventional engines to the latest electric models, here are our top picks from an increasingly changing new car market. EV prices include grants.
OVERALL WINNER: KIA NIRO
Perhaps predictably, it's an electric car. However, the Kia Niro EV is a car that manages things in one package that other manufacturers don't. It has a good and predictable range, smart SUV looks and a reasonable price tag for an electric vehicle of its size. The Niro managed to provide over 350 km of range (even if the manufacturer claims a deal more range, but all manufacturers do) in mixed conditions. It didn't cause any unnecessary anxiety because the available range showing on the instruments pretty much matched the number of kilometres travelled. No nasty surprises, then. With some other electric cars, this is not the case and you may well be surprised when you expect to have more range given the distance you've covered.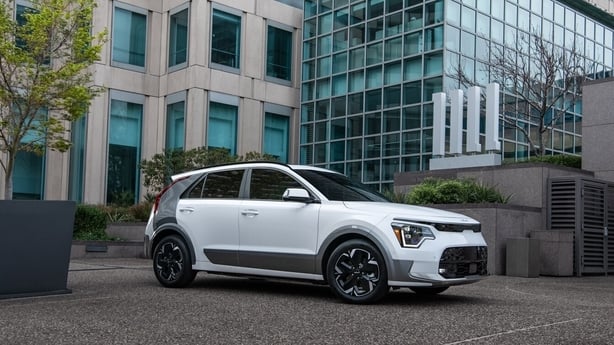 The Niro benefits from the styling of its bigger sibling, the EV 6, which is one of the best designs around. It's also practical from a family perspective. Inside it is an attractive and bright space, with excellent digital displays, good room for front and rear seat passengers and an overall airy and an uncluttered environment. At a starting price of €41,775 it isn't the cheapest around but it's not the most expensive either. Although most electric cars have a reasonable battery life, Kia's seven year warranty is still a welcome reassurance. This was the car I picked as my overall winner in the jury voting process for the AA's Car Awards and the following selections broadly reflect those i arrived at for those awards recently.
BEST BUDGET ELECTRIC CAR: MG ZS
You may not be all that aware of the Chinese MG brand but I'm guessing that won't be the case in a couple of years time. At the moment, it is offering some of the best value electric cars around and the number of taxi drivers who have bought them tends to reinforce the point. Those I've spoken to say they are very happy with the range and the - albeit incentivised - price they paid. The MG I drove managed almost 300 kilometres without any drama.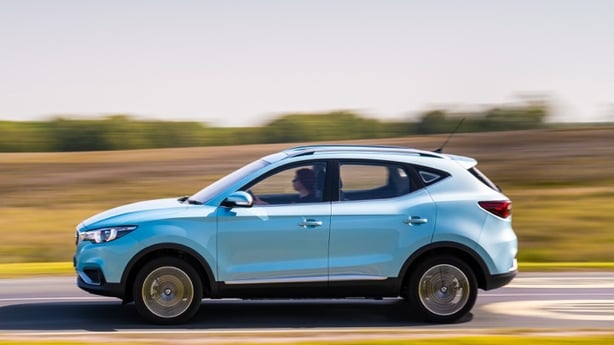 The ZS version comes in at €31,995 and includes a good safety package and extras such as a 360 degree camera and and adaptive cruise control. The styling is a good deal more impressive that what I had expected too.
MG models also a seven-year warranty. With reasonably sized and priced electric cars still beyond the reach of many potential owners, MG is showing there are ways to offer value for money without skimping on extra equipment.
BEST SMALL CAR: TOYOTA YARIS
For this choice the best compromise seemed to be a hybrid, a car that will suit those who don't feel they can go electric just now. In that small car category, the obvious winner for me is the Toyota Yaris 1.0 litre petrol hybrid. It is an ideal city car and can be more too.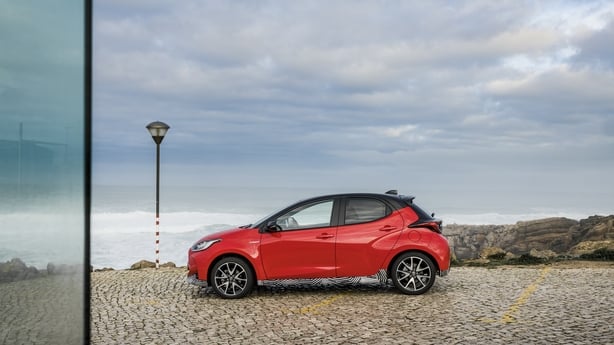 It starts at €22,050 and it comes with an admirable range of safety features that Toyota has made standard across its range. Add in reliability and a pretty bullet-proof resale value (at least in the short to medium term) and you have a package that is very hard to beat.
BEST SMALL FAMILY CAR: OPEL ASTRA
Until the new Opel Astra hit the market, I had the Volkswagen Taigo slotted tin for this nomination. The three-cylinder hatchback with coupe styling was one of the surprises of the year because it offers those looks, a good level of engineering and a reasonable price of €28,995. However, along came the Astra and a little of bit of nostalgia combined with innovative styling and very good fuel economy combined to make it the preferred option. I drove the 1.2 litre petrol version and managed 7.0 litres of fuel per 100 km's even in the city. It dropped considerably on longer journeys.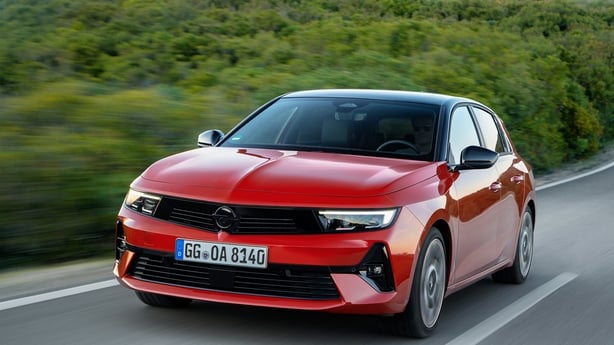 The Astra stands in the face of a determined move by consumers towards SUV looks - even the small Toyota Yaris has such an alternative option. However, the Astra still represents a clever package with Opel's new innovative design, with an elongated grille incorporating narrow LED lights a standout feature. It's comfortable, has a pleasant interior that makes efforts with quality finishes and it shows there's still room for a practical family hatchback, even if the rear is a little cramped, with a starting price of €28,695.
BEST MEDIUM CROSSOVER: FORD PUMA
Ford hasn't exactly been to the fore in terms of bold design or electrification but the company seems to be getting the message at last. The Puma managed to impress with a mild-hybrid petrol option that was pretty good on fuel and felt like it had a lot of Ford's engineering experience behind it. It was surprisingly engaging to drive, but then Ford's Focus is one of the best handling cars of its kind around.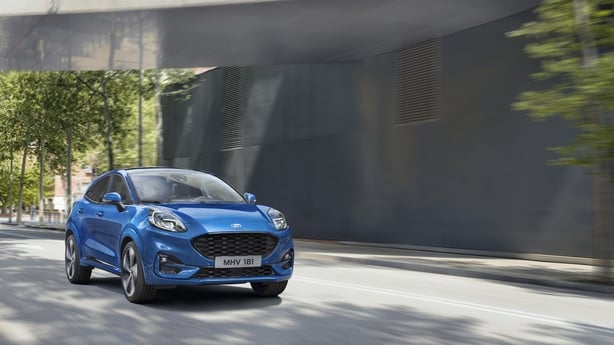 I also liked the styling, which was pretty sleek by Ford standards. There was a good safety package, a good boot (although the car itself was a little tight on space for my liking) and a clever space for storing wet gear under the boot floor. At €30,240 it was one of the more honest crossovers of the year.
BEST ESTATE: SUZUKI SWACE
Estate cars may be out of fashion but they are still a very practical option for some buyers, dull though they may be. The Suzuki Swace was a car that surprised me. A joint venture with Toyota - it gets the Corolla Touring Estate - the Swace gets the hybrid technology.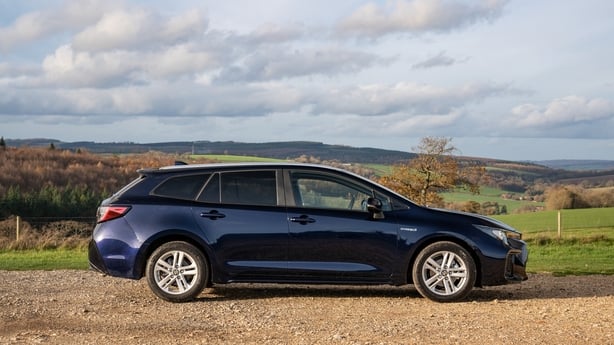 Managing on as little as 5.0 litres of petrol per 100 km's, the car was easy on the pocket and even on the eye. The boot has a huge 596 litres of capacity but that will increase to a cavernous 1,232 with the boot down.
MOST PRACTICAL SUV: PEUGEOT 5008
As one whose work involves a fair number of range anxiety experiences in electric cars, a car like the Peugeot 5008 with a respectably clean diesel engine is a very welcome alternative. Coming with a seven-seat option, the 5008 is a sharply designed car with harmonious edges and lines. It has been around for a while but it still has a strong presence, especially with that seven-seat option.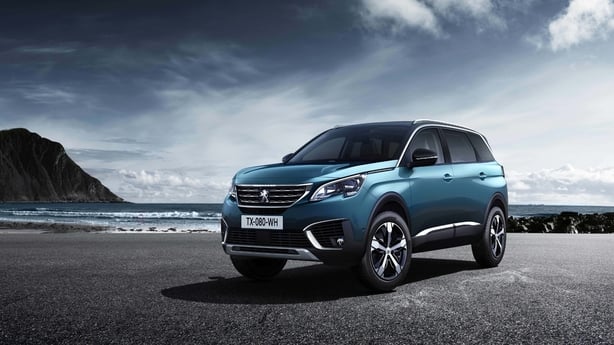 It is also very comfortable, economical and has a reasonable power output of 130 horse power from the 1.5 HDi engine. At €51,965 it isn't cheap, but it's a fine offering for those who want the reassurance of diesel for longer haul driving.
BEST LUXURY HYBRID SUV: LEXUS NX
Lexus launched its first plug-in hybrid with the NX - a car that embodies much of the best of what the brand has to offer. It's supremely quiet and refined and attention to detail is everywhere. You can get at least 45 km on the plug-in electricity source alone and then switch to hybrid petrol driving.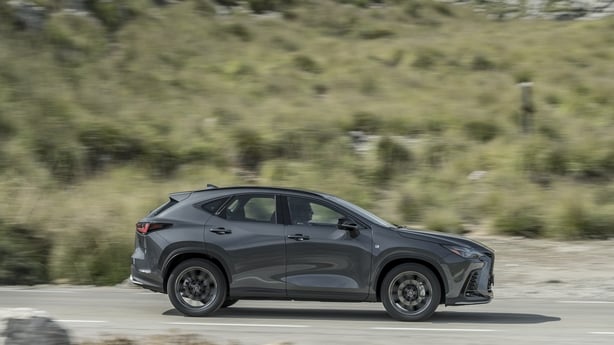 The NX is a real pleasure to drive and manages to conceal its engineering abilities until you need them, such as the sophisticated safety package. Its ride and comfort qualities are surely the envy of other manufacturers. Add in the Lexus reliability record and you have a very attractive package, albeit a pricey one. Prices for the NX start at €63,330.
BEST LARGE CROSSOVER ELECTRIC CAR: HYUNDAI IONIQ 5
Choosing between Hyundai's Ioniq 5 and Nissan's Ariya was a bit of a challenge when the latter arrived on to the market later this year. Both are spacious and well designed with a clear emphasis on a lounge-like interior. However, the Hyundai pips the Nissan when it comes to bigger battery options - with longer ranges - at lower prices.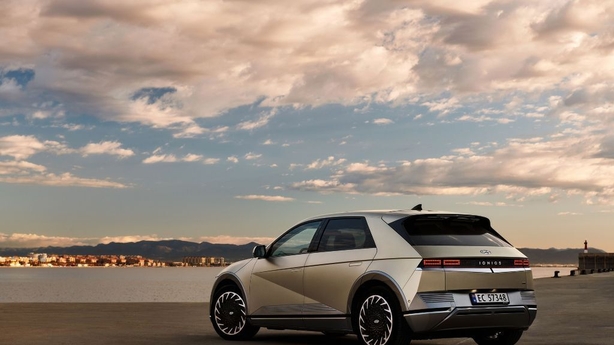 The Ioniq 5 has much to recommend it and the bigger battery option (77.4 kWh) has a reasonably competitive price tag of €42,295. This is the one with widest appeal and should enable mostly stress free motoring, except at motorway speeds.
The car has a really impressive interior but its external looks are impressive too. It has modern and clean lines with a very attractive front and rear - minimalist and high-tech LED lights feature prominently.
Most of all, though, the driving experience is so pleasant, refined and quiet. It's no slouch when it comes to acceleration either. The main selling point, however, is that interior and the clear and efficient dashboard displays.
BEST MEDIUM EXECUTIVE CAR: MERCEDES C CLASS
Mercedes' C-Class remains a benchmark for an elegant driving experience, even if the BMW 3 Series beats it in certain respects. Mercedes may have gone all-out in its electric drive - it is investing over 60 billion Euro in the massive project - but it still has alternatives, especially for those driving higher mileage.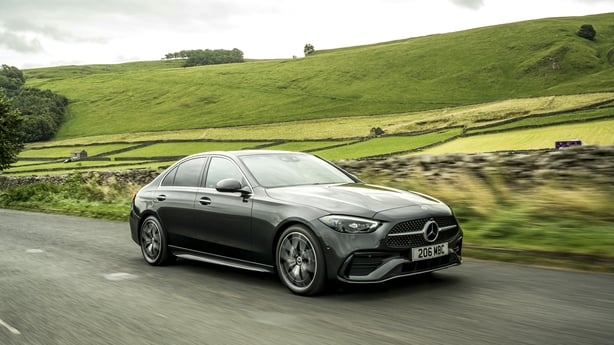 The C-Class benefits from many of the features of the luxury S-Class, including upgrades to its LCD display screens. It rides really well but its main quality is the evenness of its ride and handling. The mid-range 2.2 litre diesel at €59,970 was a real experience and an economical one at that.
BEST PERFORMANCE CAR: CUPRA FORMENTOR
I confess when SEAT launched its Cupra brand I thought it might be promising more than it could deliver. After all, SEAT is the more sporty-oriented arm of the VW group. However, the Cupra Formentor managed to prove that you can tweak and style above your weight. It has a sporty cockpit, excellent ride and handling qualities and yet it's not a petrol head experience.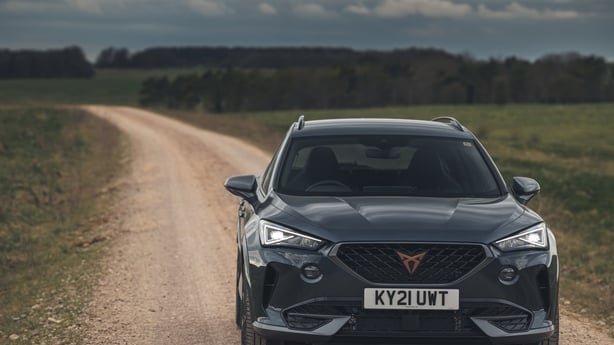 It manages to combine a rather refined driving feel with an engaging one - a car that reminds you that performance can be matched with reasonable economy. And it stands out from the crowd too. A 2.0 litre diesel comes in at €40,850 but there are other versions, including a 1.5 TSi petrol one.
BEST LUXURY SUV: BMW iX
If money is no object, BMW's iX might be what you're looking for. It's big - slightly brash even, with that new big BMW grille - but its ride and handling make you forget you're driving something this big and heavy. It has all the sort of tech and safety features you expect from bigger BMW's. At €88,815, you won't be getting any SEAI grant but then you probably don't need one if you're at this end of the market.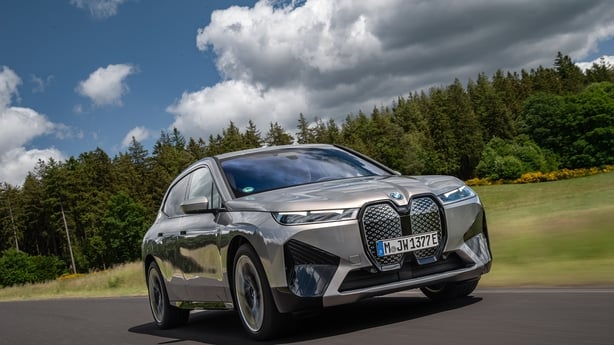 You'll certainly get well over 350 km of range but if you want the version with the bigger battery - nudging towards 500 or so - you'll have to pay more - €120,000 or thereabouts. However, with either version you will get a rather sumptuous experience.