It's almost 30 years since Toyota previewed perhaps its most innovative car ever at the Toyota Motor Show. It later became the Prius - the world's first mass-produced hybrid car - and five million units have been sold around the world since. Now it's no more. But why ?
In short, the current craze for SUV styling has seen Prius sales plummet. The fact that only 29 Prius cars were sold in Ireland last year is underlined by the commensurately higher sales of cars like the Toyota Corolla C-HR SUV-styled hybrid.
Add the more attractive Corolla and you have a very squeezed role for the sculpted, but unlovely, Prius saloon. In the UK the figures last year were 563 Prius sales versus 18,000 C-HR's.
The Toyota logic for putting the current Prius out of its market misery is that the company already has a wide variety of hybrids to suit every need.
Its not quite the end of the road for the Prius, however. A new version - with plug-in technology - will arrive in the middle of next year and the irony is that it looks a great deal more attractive than the car it replaces.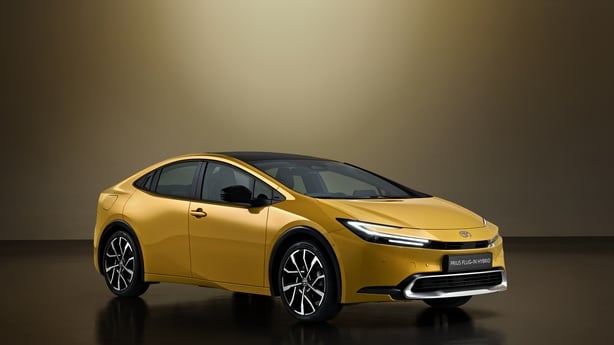 Gone are the creases that characterised the outgoing model's flanks and in come some sharp new aerodynamics. The images so far are impressive. The interior gets a revamp too.
One of its main selling points will be that the promised range on electric only will be in and around 70 kilometres, - depending on wheel sizes - according to Toyota. That would put it well ahead of some competitors, whose plug-in's are normally capable of about half that figure in mixed driving conditions. But again, the range for the Prius is a promised one at this stage.
Hybrid continues to dominate Toyota's development strategy because it believes that for many parts of the world, full-electrification is not a viable option right now. It cites the high cost of producing and buying electric cars and the lack of infrastructure globally as the main reasons for this and it's a compelling enough argument, as many drivers depending on public charging in Ireland can attest to.
The improved battery on the new Prius plug-in slips in under the rear seat without compromising interior space. It combines with a 2.0 litre petrol engine to provide 221 horse power.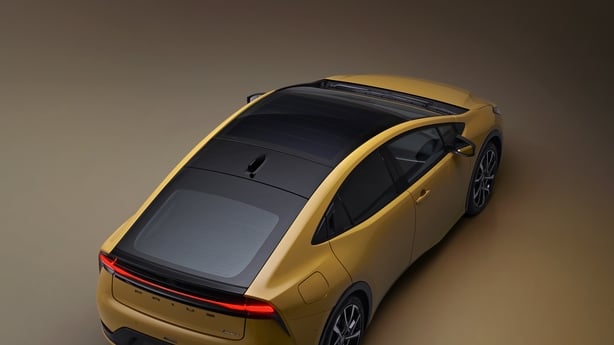 Unfortunately, the car is due to arrive with a solar roof as standard in left-hand drive countries only, something Toyota says will provide charging for over 1,000 km's in electric mode annually. It also provides power for equipment such as the air conditioning and add charge when the car is parked.
The Prius plug-in is due to arrive in Ireland in the middle of next year.