With the revised Qashqai, Nissan is offering a hybrid alternative to those not quite ready to go fully electric.
Nissan, it seems, knows the customer base for its ever-popular Qashqai very well. After all, it was Nissan that created the original demand for urban crossovers when it launched the Qashqai back in 2007, changing the market dramatically.
The company says 70 per cent of crossover drivers are either urban or suburban motorists, who want to make the transition to fully electric, but many either don't have convenient charging options or are not ready to make the move just yet. It's a conundrum many other drivers face too.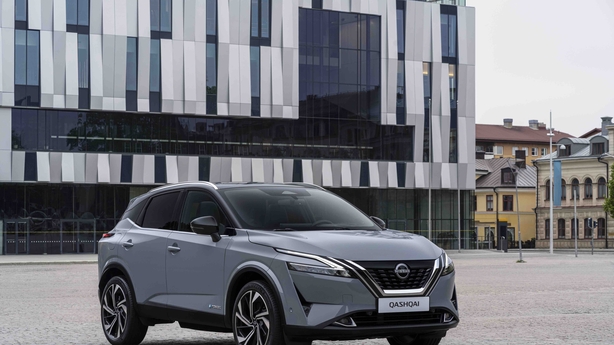 The revised Qashqai with e-Power is the company's answer for the interim, at least. This system simply uses the petrol engine only to power the 140 kW battery that, in turn, powers the motor that turns the wheels. It's a kind of floating power source that provides hybrid power and eliminates the need for any kind of plug-in charging. It's also different from the system used by companies like Toyota, whose hybrid systems allow both petrol and a motor to power the car.
The company says fuel consumption of about 5.3 to 5.4 litres per 100 km is possible in optimum conditions. The engine is 1.5 litre unit.
The Qashqai also has Nissan's e-Pedal system, which allows the driver to control acceleration and braking with just one pedal instead of two - push down for speed and take your foot off for braking. It's a system that takes a little getting used to but becomes intuitive quite quickly.
This new version of the Qashqai has a slightly longer wheelbase and an extra 50 litres of boot space but the general profile of the car remains the same. The rear doors still open at a 90 degree angle to facilitate moving children in and out more easily and the car has a hands-free boot mechanism.
Prices for the revised Qashqai start at €42,500.