Peugeot says its forthcoming saloon and estate versions of the new 308 will deliver a 400 km range. If that figure is achieved it will mean a significant change for the family car segment.
Cars like the Volkswagen ID have been delivering ranges closer to their stated target than other manufacturers but they are expensive cars. Peugeot now intends to close the gap on competitors, while presumably offering non premium car prices for the latest version of its 308 saloon and estate models. Both cars are due for launch at the end of next year.
The company says it has developed a new electric motor and made the 308 lighter than its competitors, allowing the car to deliver an average consumption of 12.7 kWh. If this is the case - factors such as colder weather and motorway driving can quickly affect consumption and range on electric cars - this could be a significant advantage for Peugeot.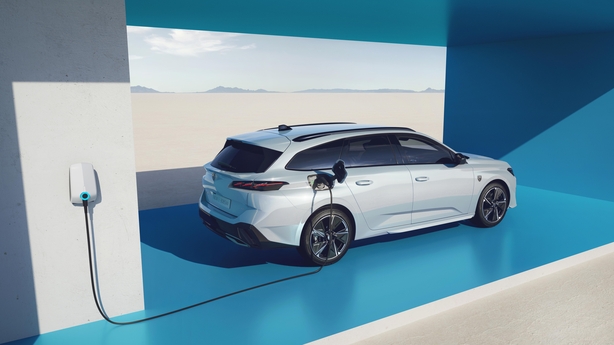 The fully electric estate is the first from a European manufacturer.
Characterised by a longer bonnet and 18" wheels, the 308 will have Eco, Normal and Sport driving options and Peugeot says it will charge on a fast charger from 20% to 80 % on a fast charger.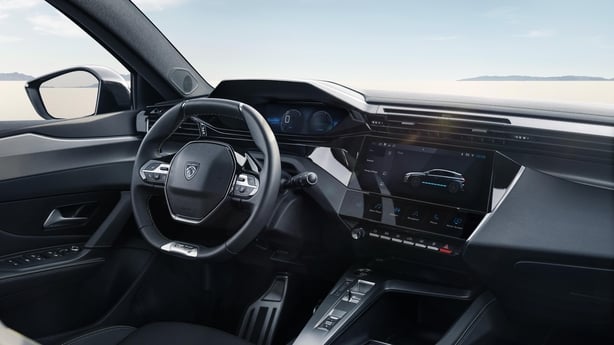 It will have an iCockpit interior layout with a small steering wheel, as is the case with other cars in the Peugeot range. Led headlights, active cruise control, stop and go function and blind spot warning in the wing mirrors will be standard.
Both cars will be on sale late next year.