The fourth generation of Nissan's X-Trail SUV will arrive in Ireland in time for 2023 registrations. It comes with either five or seven seats and will have a petrol engine providing power to a battery to for either two or four wheel drive.
Nissan already has its all-electric SUV, the larger Ariya, but the X-Trail remains a big volume seller for the company and it has already sold seven million units worldwide. With that figure in mind, Nissan has opted to introduce the new model with a 1.5 turbo petrol engine that powers a battery to deliver power. This means the petrol engine acts as a generator and a range extender.
It isn't clear yet, however, what the all-electric range for the vehicle is. Initial reports suggest the engine will return about 4.9 litres per 100 kilometres in terms of consumption.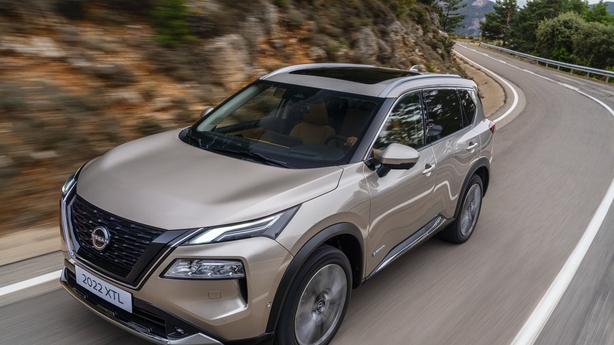 The battery will deliver 204 horse power to the front wheels. Nissan will also have a four wheel drive version that works on a more simple system to deliver grip on snow and gravel, without the extra weight and fuel consumption that full-time all wheel drive involves. This version will have an additional motor to drive the rear wheels in tandem with the front ones.
Externally, there are hints of the styling of the Nissan Juke and Quashqai. The signature V grille is there, as are elongated daytime running lights and the rear doors open at a 90 degree angle for easier entry and egress. There is also a powered boot door.
The rear row of seats slides back and forth to allow for extra legroom, and on the seven-seat version the rear two seats fold up from the boot space to accommodate children.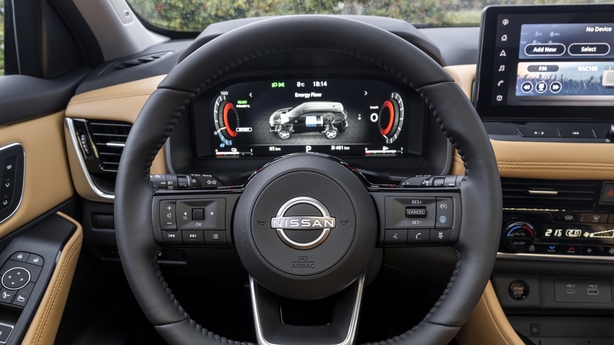 There's a 12.3 inch infotainment screen rising from the centre of the dashboard and the digital instrumental panel is around the same size.
Nissan's Pro-pilot system provides active cruise control, stop and go features and lane keeping assistance. Satellite navigation data can be used to slow down the vehicle in the event it is approaching a stoppage or accident.
Nissan's innovative one pedal system allows for acceleration, decelerating and braking without having to have the conventional two pedals, as is featured on other models in its range.
Prices will be confirmed near the X-Trail's launch date.