Perhaps it shouldn't come as any great surprise to learn that it was a Dutchman who first came up with the idea of a VW camper van - a vehicle that would become an icon of '60's counterculture for hippies and surfers.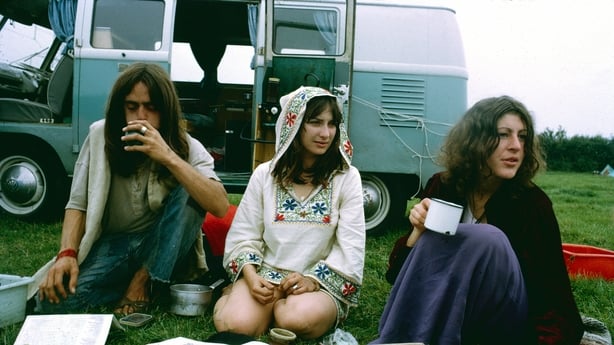 Having first appealed to the love Dutch people have for caravans and camper vans, Ben Pon then gathered up all the other free spirits for whom the VW minibus or camper van spelled an inexpensive mode of transport that allowed mobility, practicality and the making of a statement about an alternative lifestyle. DIY conversions were all the rage.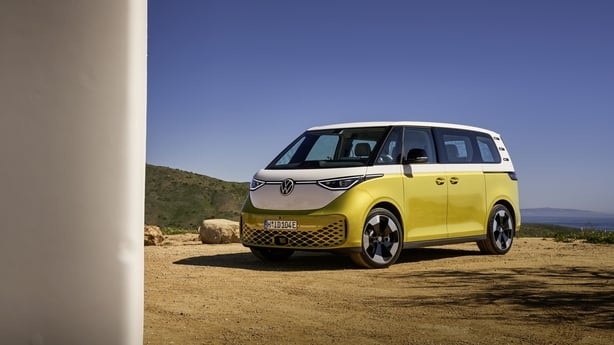 Fast forward to 2022 and Pon's legacy is still a potent symbol for Volkswagen, not to mention a money-making one. The ID Buzz is the company's answer to the nostalgia evoked on Californian beaches and campsites throughout Europe.
At the moment, it's an MPV but a full camper version version will be launched in 2025.
Not surprisingly, the Buzz is electric and a far cry from the old split-windscreen "Splittie", with its air-cooled VW Beetle engine. The new version is an MPV and fits five adults and offers a pretty massive 1,121 litres of boot space, even with five on board.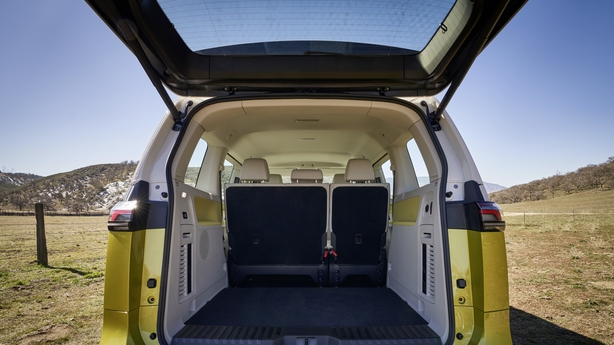 Already, however, companies that convert vehicles are eyeing up the Buzz for the camper market, as VW won't be offering the full camper version for some time yet. Modifying electric vehicles is a tricky business though and rear space will be affected by the battery units. You could just throw a mattress in the back and head for the open road, as some did back in the day.
Like many other electric vehicles, it's also expensive.
The price range for the passenger version comes in at €65,890, further distancing it from the cheap and mechanically simple model that sold over 1.5 million units back in the day. At this price, it doesn't even qualify for our current electric car grants.
The commercial Cargo version - with three seats in the front - is likely to appeal to companies seeking a greener profile. It has a 650 kg payload bonus and it costs €41,538. Because it is priced lower than the €60,000 price cap, it does qualify for a grant - included in this price. It gets the sliding doors and cruise control on the entry level model.
The Buzz has a boxy profile - it does, after all, double up as a commercial van - with short overhangs and a long wheelbase. It doesn't quite have that emotional simplicity about it as the older model did and the price will certainly limit its appeal in this country.
VW is hoping that those who long for the lifestyle statement the original model did will be back for more, but those who weren't even around in the 60's will also see the potential.
It's powered by a 77 kWh battery with a claimed range of up to 425 km. In fairness to VW, their existing ID models have been much better at achieving close to claimed ranges than many of their competitors.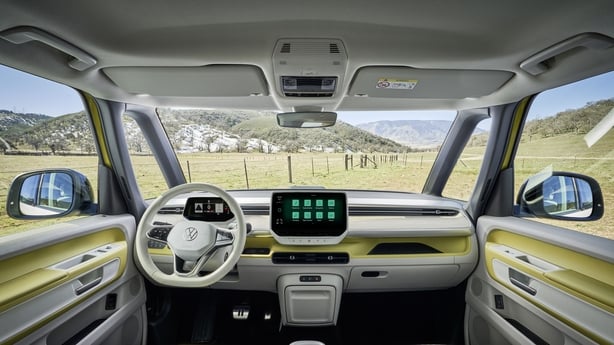 It's very pleasant to drive, with a great airiness in the cabin. A big glass area emphasises this and everything is pretty effortless, thanks to the big infotainment screen from current ID models. The new buzzword around bigger EV's is the family "lounge" effect and the Buzz creates a sort of luxury cruising van driving experience.
The rear row of seats is a triple bench seat arrangement and it can slide forwards and backwards by 150 mm to allow for more legroom for passengers. Storage and cubby spaces are not as plentiful or generous as one might expect for a vehicle of this size.
One big bonus is the trademark sliding doors that make entry and egress at the rear very easy indeed.
On a fast charger, the Buzz can get from five to eighty per cent capacity in about half an hour, according to VW. The company has also developed a plug and charge system that does not require apps or charging cards, as long as the facility is compatible.
You'll have over the air updates for the Buzz that don't require any visit to a dealer - the same system as Tesla and others employ.
There are the usual driver assist and safety features as standard. The car can also have a parking "memory" for familiar parking spots and what VW calls "swarm" data allows the car to follow the path of other vehicles, meaning you don't have to rely on road markings to the same extent as before.
The Buzz weighs about the same as an adult rhinoceros and comes in at 2.5 tonnes, thanks to all the battery load, but it also has an 11 metre turning circle that makes it a good deal more manoeuvrable than other big EV's.
The question is what will sell the ID Buzz. Nostalgia ? Its capacity as an MPV ? A combination ? It may not to be the price though.