Coupe looks, crossover styling, a plethora of plug-in hybrid and fully electric cars, retro hints and small - very small - alternative city cars are all on the horizon for 2022 and beyond.
So too are the price increases we have seen in the past two years as car manufacturers struggle to meet the cost of developing - in some ways re-inventing - their ranges on new platforms specifically developed to produce electric cars.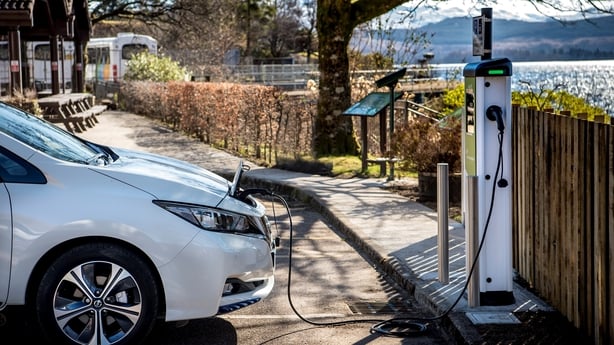 Some industry sources suggest the cost of batteries for electric cars will fall significantly in the next couple of years. Indeed, this is the prediction informing government policy on the electrification of the national car park and our move away, finally, from petrol and diesel cars to fully electric cars, vans and buses. There is also a strong belief that electric cars will become even cheaper than conventionally powered ones.
In the meantime, we find ourselves in transition. The continuing popularity of plug-in hybrid cars, which use electricity for basic commutes before falling back on petrol engines - despite their poor press recently - would appear to suggest many buyers are still slow to go fully-electric and seek the reassurance of a back-up engine that guarantees they won't get stranded. Given the relative scarcity of fast-charge points, this is not surprising. For anyone who doesn't have access to home charging - and the numbers who don't are significant - going electric is going to be a fraught experience.
So, before we get to the choices for 2022 a recap on my often-expressed caveat about the ranges claimed by car manufacturers for their plug-in and all-electric offerings. Few, if any of them, match up in the real world.

Electric cars do perform well in cities but when you introduce factors that affect the range of the battery - driving on a motorway, driving in cold weather, travelling at motorway speeds, using lights, the heater, demister and so on, you are are going to see quite a dramatic difference between what is a claimed range and a real-world range. I usually subtract at least 25 per cent of a claimed range as a starting point. In some cases the difference can be quite dramatic, so be prepared !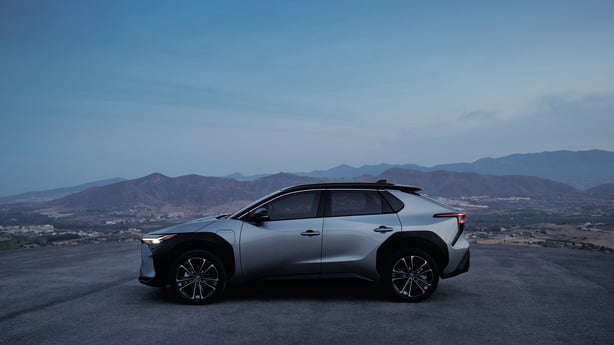 One of the most interesting cars of 2022 will be Toyota's bZ4X - it's first all-electric car, which is a medium-sized SUV and comes with a claimed range of 450 km. Toyota says the battery of this car will still be 90 per cent fully efficient after a ten-year lifespan, an issue that has troubled some people thinking of going fully-electric. The car will be available in two wheel and four wheel drive versions and Toyota says it can be re-charged from 0 to 80 per cent in 30 minutes on a fast charger.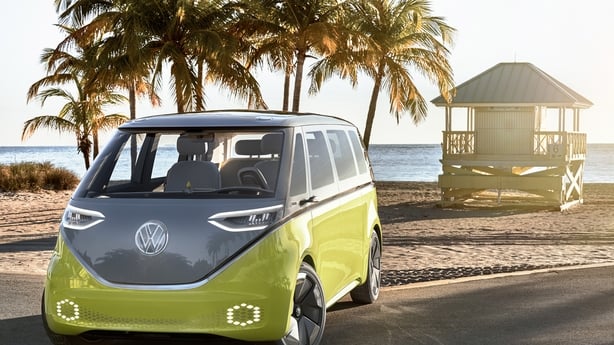 One car I'm really looking forward to seeing is Volkswagen's retro homage to its original T1 camper van. The ID Buzz is designed to bring out your inner hippie and as both a car and a commercial vehicle for delivery purposes. It's built on VW's electric platform - one that creates generous interior space - and you can sleep in it, thanks for clever seating arrangements. However, I do notice VW's promotional material features only children enjoying the space ! It has claimed range of 342 kilometres on a full charge. One version I've looked at has no buttons or dials, just a touchpad steering wheel to control everything.
Continuing on the funky theme, Citroen will introduce its Ami - a small car with a small driving range and a top speed of just 45 km per hour. It's a bit like a version of Opel's Rocks that I've seen and it looks like you could park three of them in one parking spot. We'll watch that space with interest. Citroen says you can fully re-charge the car in three hours using just a plug socket.
Cupra, the sports arm of Seat, has the new Cupra Born, it's first all-electric car. Cupra says you can have a choice of batteries that will give ranges of between 350 and 540 km. I've had a brief drive and it's a car with an appealing design and profile. It also starts at 31,440 Euros, after grants, which is a very good entry price indeed.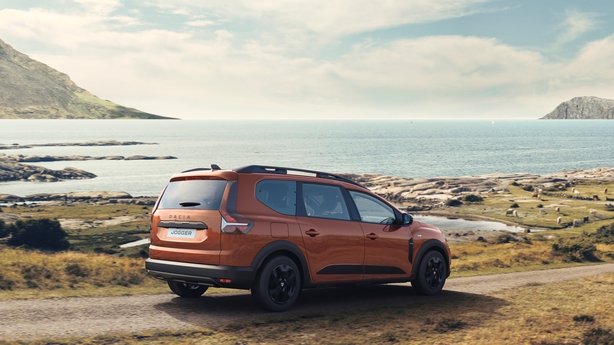 On the budget end of things, Dacia is bringing in the Jogger SUV, which offers up to seven seats and runs on a 110 horse power petrol engine. It has already been launched in France with an entry price tag of 15,000 Euros. Obviously you can expect budget trim for that price. The screen in the base model is very small, for example, and you'll have to move up in price and trim to get more.
Honda will be introducing a new version of the small Jazz, which will be a crossover hybrid.
Back to the funky with Fiat now. It is bringing in a fully-electric version of its 500, a car that still manages to have the charm of the original cinquecento. It will come in hatchback and convertible styles and has a claimed range of 320 km.
On the other end of the spectrum we have an all-new Range Rover coming, with plug-in and mild hybrid options. The PHEV version has a claimed range of 100 km. There will be four, five and seven seat options and fully electric Range Rover is likely to arrive in 2024.
Lexus has a PHEV version of its NX and Mercedes will have an S-Class-inspired electric luxury saloon.
Skoda has four petrol versions of its budget Fabia coming. Skoda is boasting that the car has best interior space in its class, thanks to being built on VW's new platform. Expect also a refreshed version of the Karoq.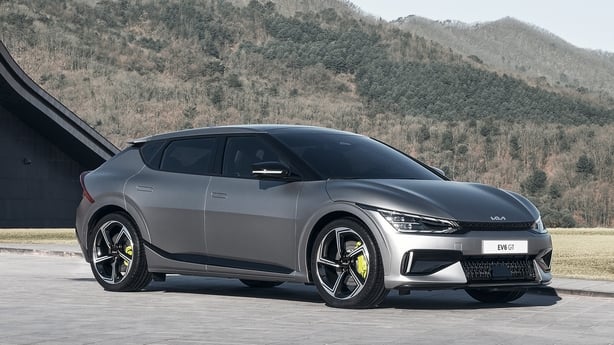 On the bigger electric car front, Tesla has the Model Y coming in at just under 70,000 Euros. It has a seven-seat option and a claimed range of 507 km.
Hyundai is already running its very impressive Ioniq 5, which has a good range, even if it doesn't match the claimed one of 384 km on the smaller 58kWh. It has great space, a superb cockpit experience and drives really well. Kia is also running its EV 6, which is built on the same platform as the Ioniq. Both cars have really created a major challenge for Tesla and arguably both have better looks than Tesla has managed. They are also better priced.
Ford's main offering next year, apart from a revised Fiesta, will be the Mach-E Mustang, in which I've had a brief drive. It's impressive but Kia and Hyundai have the edge over it when it comes to interior design.
SEAT has a revised Arona and Ibiza and will also have a PHEV version of the Tarraco.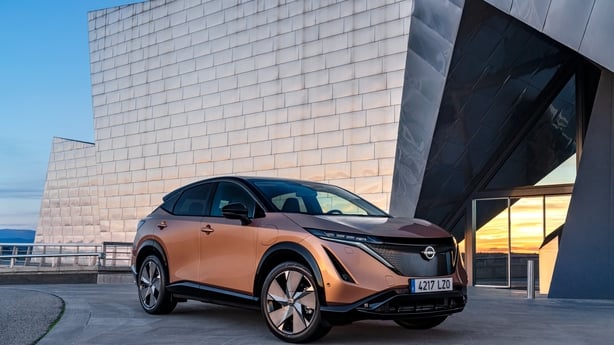 Nissan's eagerly-awaited electric coupe crossover, the Ariya, is slated for late Spring. It comes with two battery options, with claimed ranges of 360 and 500 km and will be available with front wheel drive and Nissan's take on four-wheel drive, the E-Force system.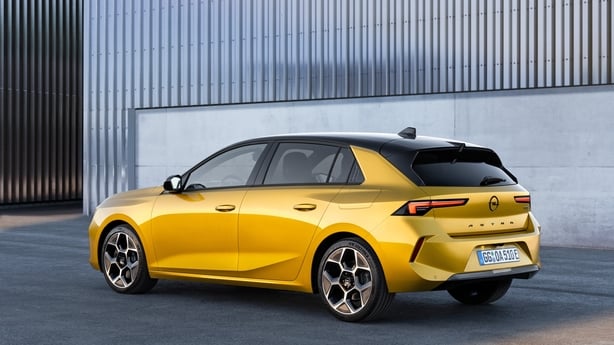 A new version of one of the more underrated medium cars around, the Opel Astra, will be arriving with petrol, diesel and plug-in options before the fully-electric Astra arrives in 2023.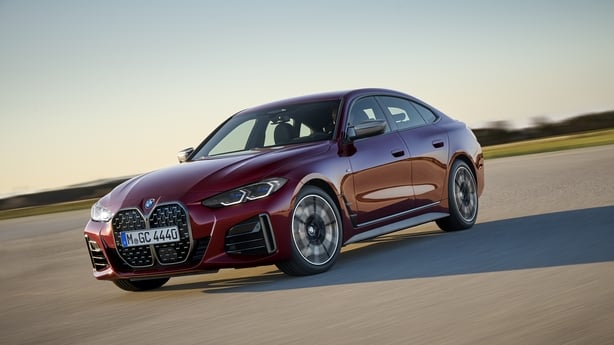 BMW's 4 Series Grand Coupe is one to watch. It has petrol and diesel options and has an especially appealing entry level price of 59,665 Euros. It has gorgeous lines and a real road presence that BMW designers can excel with. BMW's new version of the 2 Series Touring is also due, with mild hybrid and PHEV options.
Citroen's DX brand has been re-launched with some panache recently and the DX 5 is due in Spring. It's designed to combine saloon, SUV and estate qualities. It will come with petrol and plug-in options before the arrival later of a fully-electric version.
Audi also gets its first plug-in with the Q 3 TFSI, which has a 240 horse power and a claimed electric range of 50 km.
Kia will also have a new Sportage, an SUV that has become very popular in Ireland. It will have diesel and plug-in options. A new E-Nero is also due.
Peugeot will have a new version of the 308 on sale next month, with a choice of petrol, diesel and plug-in options. The claimed range on the plug-in is 60 km.
Renault continues its pretty rapid electrification process with an all-electric Megane, with a claimed range of up to 450 km.
Newcomer from China, MG, will have a bigger battery for its ZS EV, a car becoming increasingly popular with taxi drivers, which is interesting, and Subaru is also due to introduce its first electric car, the Solterra.
Volvo's C40 Recharge electric crossover, with a claimed range of 450 km, will be joined by XC 60 and 90 models with a claimed plug-in range of 90 km.